4 Ukrainian Servicemen Dead in Night Clashes in Donetsk Region
TEHRAN (Tasnim) – Four Ukrainian servicemen died and another five were injured in the night fighting at a roadblock near Kramatorsk, Donetsk region, Kiev-based Information Resistance Group leader Dmitry Tymchuk said on Friday morning.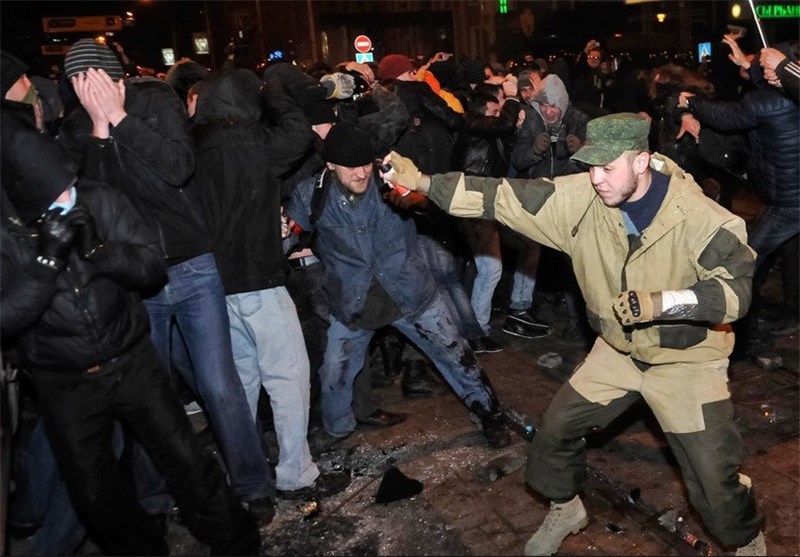 The Donetsk self-defense forces mounted "a massive assault" on the first roadblock near Kramatorsk last night, Tymchuk wrote on his Facebook page, adding that the offensive was supported by eight tanks and mortar fire.
"Law enforcers retaliating against the attack destroyed one tank of the terrorists and seized another tank. Four servicemen died and five were wounded. The militants blew up four armored personnel carriers and one mortar of ours," Tymchuk stated, according to the Voice of Russia.
He also said the militia opened fire on Ukrainian army positions on Mount Karachun near Slovyansk. "A sniper wounded one serviceman," he said.
The militia stormed a military unit camp in Artemovsk early in the morning. The attack was suppressed without any army casualties, Tymchuk added.