Syrian Deputy FM: US Undermining Iraq's Political Process
TEHRAN (Tasnim) – Syrian Deputy Foreign Minister Faisal Mekdad blamed the US government for attempting to prevent the formation of a new government in Iraq.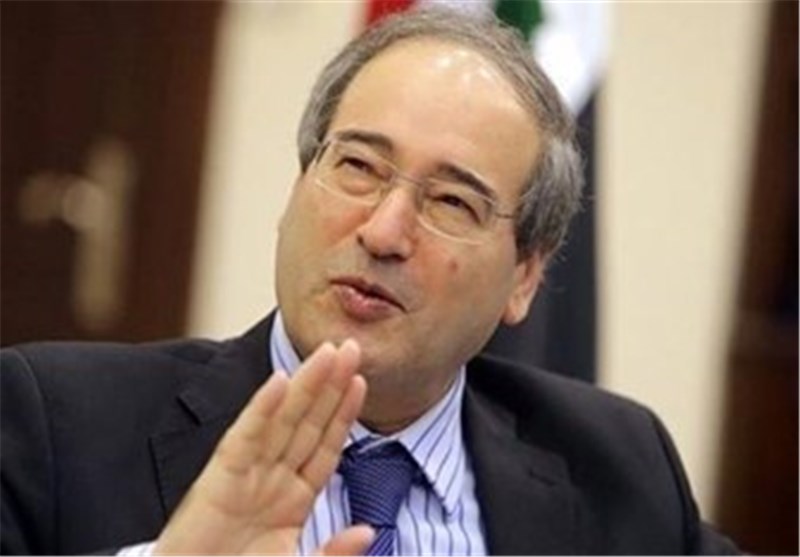 In an article published in the Lebanese newspaper Al-Binaa, Mekdad stressed that the United States is seeking to annul the April 30 general elections which were won by incumbent Prime Minister Nouri al-Maliki's ruling party.
The Syrian official also criticized the Americans for their meddlesome policies regarding Iraq.
"On one hand, the Americans plot to annul Iraq's Parliamentary elections, and on the other hand they call for battle against ISIL terrorist group," said Mekdad.
He warned that Western countries would sooner or later be facing the fire of terror they are fueling in Syria, Iraq, and the whole region.
Since June 10, Iraq has witnessed a fresh wave of violence fueled by the Takfiri terrorists. Violence in Iraq escalated last month after militants from the Islamic State in Iraq and the Levant (ISIL) terrorist group took control of large swathes of the Arab country.
Iraqi security forces backed by thousands of volunteers have pushed ahead with their campaign against the militants and managed to retake control of several areas captured by the ISIL.