Both Candidates Say They Won Indonesian Presidential Election
TEHRAN (Tasnim) - Both sides claimed victory Wednesday in Indonesia's tightest and most divisive presidential election since the end of authoritarian rule, as unofficial tallies showed Jakarta governor Joko "Jokowi" Widodo leading ex-general Prabowo Subianto.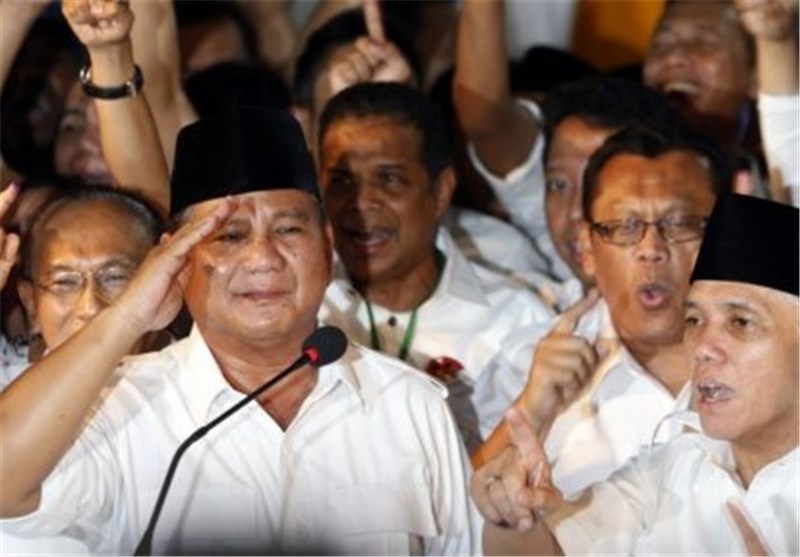 Former special forces boss Prabowo declared himself the winner an hour after his rival made the same claim.
Prabowo said he and his running mate Hatta Rajasa "have received the support and mandate from the people of Indonesia".
He said survey institutes used by his party showed they had won, AFP reported.
A series of unofficial tallies from reliable polling agencies, however, gave Widodo a lead of between four and five percentage points.
"For the time being, the quick counts show that Jokowi-Kalla is the winner,'' Widodo told a news conference, referring to his running mate Jusuf Kalla.
Official results are not due for around two weeks, due to the complexity of holding elections across the archipelago of more than 17,000 islands that spans three time zones.
The eventual winner will be the second directly elected president after Yudhoyono, who steps down in October after a decade of stable but often indecisive rule.
Just a couple of months ago, the election was considered firmly in favour of Widodo, 53, who rose from humble beginnings as a furniture maker to become the governor of Jakarta with a squeaky-clean political record.
But a late surge by Prabowo, 62, vastly improved his chances after he wooed legions of supporters with calls for nationalism despite allegations of widespread human rights abuses during his military career and his connection with former dictator Suharto – his former father-in-law.