Texas to Deploy 1,000 National Guard Troops to Border with Mexico
TEHRAN (Tasnim) - Texas Gov. Rick Perry activated 1,000 National Guard troops and will deploy them to the Rio Grande Valley. There they will join the state's Department of Public Safety in an effort to combat human smuggling across the country's southern border.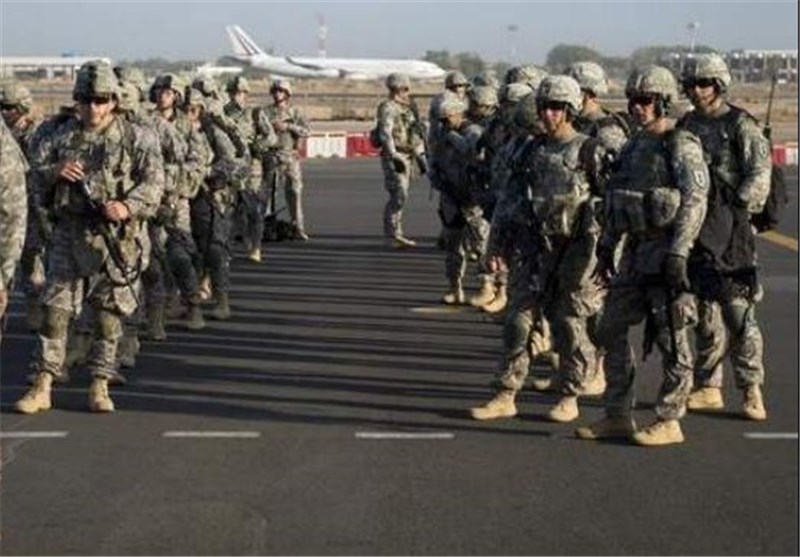 "I will not stand idly by while our citizens are under assault, and little children from Central America are detained in squalor. We are too good a country for that to occur," Perry said during his announcement of Operation Strong Safety.
"The National Guard troops that I am deploying will support the state-led border surge by acting as a force multiplier on the ground and providing additional air assets beyond their current efforts," the Texas governor said. "These additional resources will help combat the brutal Mexican drug cartels that are preying upon our communities, and also will help deter others before they have a chance to harm our citizens and become criminal aliens within our borders."
Over 57,000 children from Central America have entered the country illegally so far this year. Perry noted, however, that those children make up only 20 percent of the border apprehensions. Those apprehensions have dropped 36 percent over the last week or two, he added.
Democratic State Sen. Juan 'Chuy' Hinojosa opposes the deployment of troops. "My position is that we do not need to militarize the border," Hinojosa told the Houston Chronicle, adding that the area has requested help for additional law enforcement and also resources to feed, clothe and provide health checkups for the large influx of juvenile migrants, RT reported.
"The National Guard are not needed here… They have a different mission. They have a military mission," the state senator said.
State officials stressed that the Guard members and DPS troopers do not amount to a militarization of the border by Texas. "The DPS and the National Guard are working to keep any drug and human trafficking south of [US Highway] 83 and with the goal of keeping any smuggling from entering major highways to transport East/West/and North," a leaked memo from a state official's office said, according to the McAllen Monitor.