Hamas: No Truce Unless Blockade Ends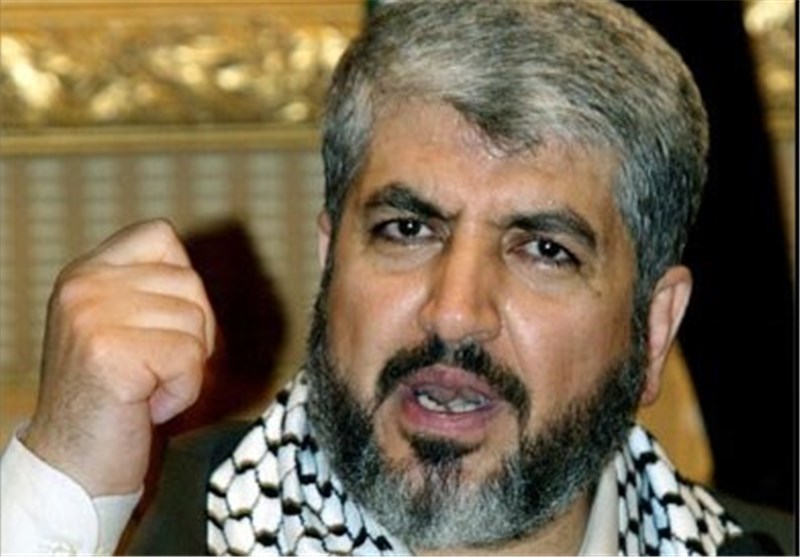 TEHRAN (Tasnim) - Hamas has rejected a ceasefire to end the 16-day Israeli offensive against Gaza unless Israel ends its blockade of the strip, its leader Khaled Meshaal said.
"We reject today ... and will reject in the future" a ceasefire before negotiations on Hamas' demands, which include lifting years of blockade against the Palestinian enclave, Meshaal told journalists in Doha, Qatar's capital.
Lifting the eight-year blockade is a main demand of Hamas, which also wants the opening of the Rafah border crossing with Egypt, and Israel to free Palestinian prisoners.
Meshaal's statement came as the UN Human Rights Council voted to launch an independent inquiry into Israel's offensive, Al Jazeera reported.

As international calls for an end to the fighting in Gaza mount, Meshaal said that Hamas "welcomes all efforts to end the aggression" and "does not object" to mediation by any party, including Egypt.
"We will not accept any initiative that does not lift the blockade on our people and that does not respect their sacrifices," he said.
Hamas had rejected the ceasefire proposal which it said was favourable to Israel.
It argues that Egypt's proposal, which is backed by the United States, United Nations and Arab League, would allow Israel to dictate if and when to ease its blockade on Gaza.
"Let us agree on achieving our demands and we will then agree on the zero-hour for a ceasefire," Meshaal said.
Meshaal appealed to the international community and NGOs to "come to the aid of Gaza and not wait until after the war ends".
"I call today for opening border crossings to allow the entry of aid convoys" to the Gaza Strip which needs "fuel, food and electricity", he said.
"We are more concerned about a humanitarian truce, like last Thursday ... for evacuating casualties and assisting the population.
"We are not closing the door to a humanitarian truce ... that would not manoeuvre around demands of the resistance," he added.
Meshaal said Hamas wants the "aggression to stop tomorrow, today, or even this minute. But [Israel must] lift the blockade with guarantees and not as a promise for future negotiations".
He added "we will not shut the door in the face of any humanitarian ceasefire backed by a real aid programme".
The conflict has so far killed 718 Palestinians, 32 Israeli soldiers, two Israeli civilians and a Thai worker.