Israel Announces Resumption of Gaza Shelling
TEHRAN (Tasnim) - Fighting resumed in the Gaza Strip after the Israeli military said it will resume aerial, naval and ground activity.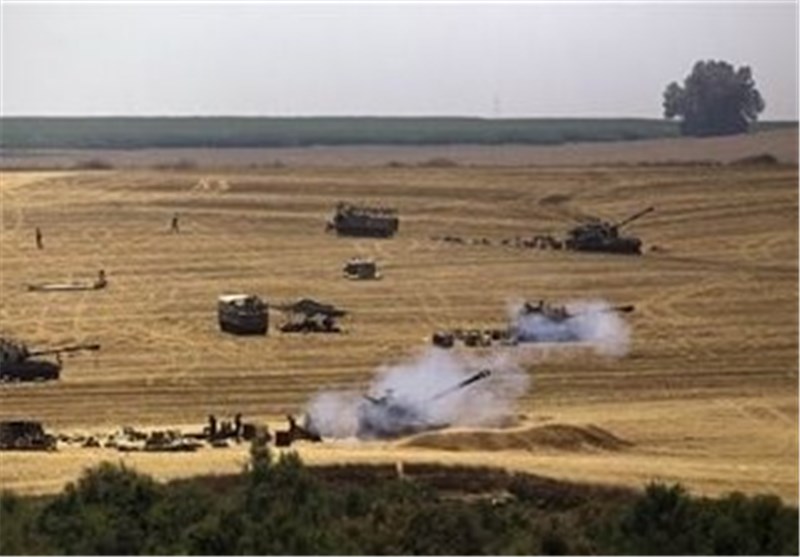 In a statement on Sunday the Israeli military attributed its decision to "Hamas's incessant rocket fire throughout the humanitarian window, which was agreed upon for the civilian population in Gaza".
Smoke was seen billowing over several locations in Gaza shortly after the announcement.
Earlier on Sunday Palestinian fighters resumed rocket attacks into Israel, firing 20 rockets overnight as air-raid sirens sounded throughout southern and central Israel during morning rush hour.
At least five rockets landed in Israel and two others were intercepted by the Iron Dome missile defence system, the Israeli military said.
The UN had asked Palestinian factions in Gaza to accept a 24-hour-long ceasefire extension, following Israel's approval to prolong the humanitarian truce for another day.
Israel said, however, that it would continue to target tunnels used by Hamas and other groups.
Hamas had rejected the Israeli offer as unacceptable because it did not include a provision for the withdrawal of Israeli troops and for residents in Gaza to return to their homes.