Biggest Mideast Wind Farm Set Up in Iran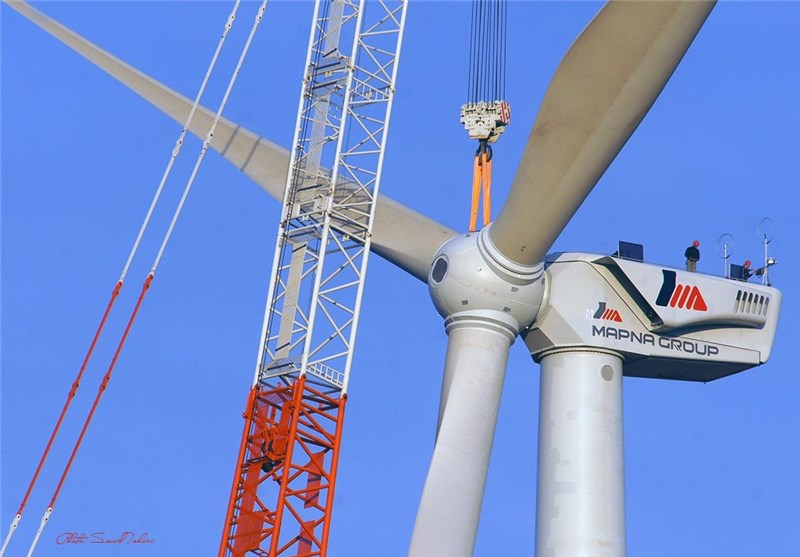 TEHRAN (Tasnim) – Iran on Monday inaugurated the largest wind farm of the Middle East region in its northern province of Qazvin.
Iranian Energy Minister Hamid Chitchian and a number of lawmakers from the parliament's Energy Commission as well as provincial officials attended the inaugration ceremony.
The onshore wind park is located in Kahak village in Qazvin Province and has the capacity to produce 20 megawatts of electricity.
On January 22, 2014, Iran's first 2.5 MW turbine was installed in the Kahak Wind Farm.
Now, seven 2.5 MW turbines have been installed in the wind park and another turbine is in its installation process. The wind farm will generate 100 megawatts of electricity once all of its 40 turbines become fully operational.
Iranian energy ministry has already drawn up plans to improve the overall efficiency of power generation in the country by capitalizing on renewable energy resources.
Back in January, Managing Director of Iran Power Generation, Transmission and Distribution Management Company (TAVANIR) Homayoun said that the energy ministry has devised plans to diversify electricity generation from the plants that use renewable energy sources, such as wind or solar power.
He estimated the electricity to be generated by the wind farms and solar plants in the next Iranian year (begins on 21 March 2014) at 600 megawatts, saying the renewable power stations will help increase the overall efficiency of power production in the country.