Iran Suffers Third Consecutive Loss in FIBA World Cup
TEHRAN (Tasnim) – Iran basketball team lost to Serbia 83-70 in Day 3 of the 2014 FIBA World Cup at the Palacio Municipal de Deportes de Granada on Monday.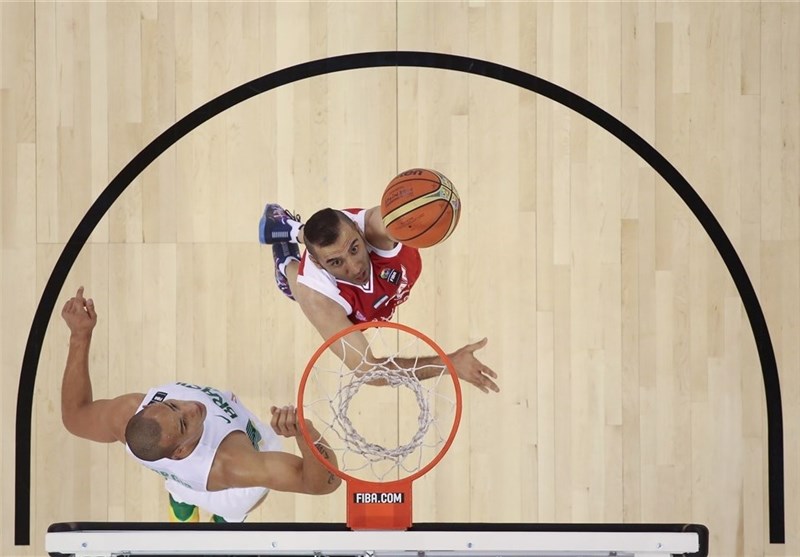 Serbia couldn't handle former NBA center Hamed Haddadi, but the big man's 29 points on 10-for-12 shooting wasn't enough to carry Iran to a victory.
Serbian forward Nemanja Bjelica led Serbia with 18 points and 10 rebounds. Phoenix Suns draft pick Bogdan Bogdanovic added 16 points on 7-for-11 shooting.
Group A Standings
1. Spain: 3-0
2. France: 2-1
3. Serbia: 2-1
4. Brazil: 2-1
5. Iran: 0-3
6. Egypt: 0-3
Iran has one player, Hamed Hadadi, with NBA experience, while Samad Bahrami has played European basketball at the club level.
"This is the toughest group in this World Cup," Iran coach Mehmed Becirovic said.
The winner of the 2014 FIBA Asia Cup is scheduled to face Egypt on Wednesday.