Iran Advances to FIVB Men's World Championship Second Round
News ID: 490307
Service: Sports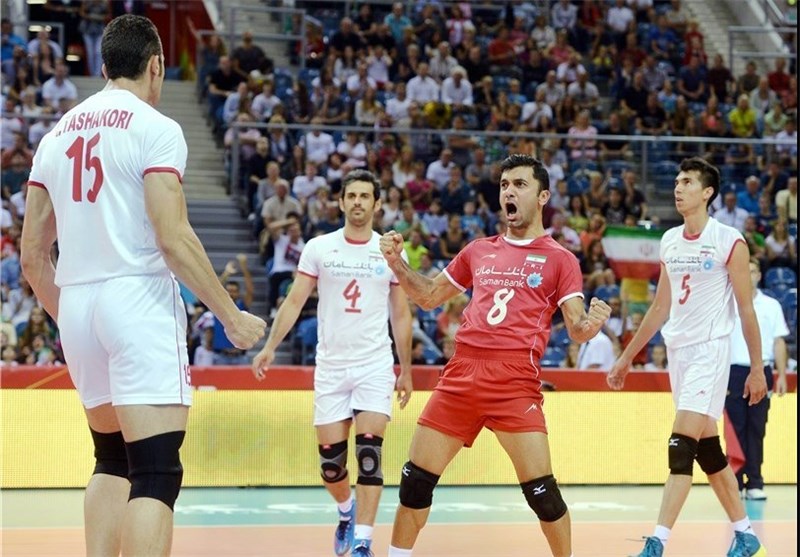 TEHRAN (Tasnim) - Iran managed to beat Belgium 3-1 (25-23, 25-15, 21-25, 25-20) on Saturday and secured its ticket for the second round of FIVB Men's World Championship in Poland.
The Iranian team has already defeated Italy and US 3-1 and 3-2 respectively and lost to France 3-1 in Pool D of the FIVB Men's World Championship.
Iran was topped by Farhad Ghaemi and Mojtaba Mirzajanpour, with 13 points apiece, but Belgium's Sam Deroo was the most prolific scorer overall, with 15 conquests.
The Iranian team will play Puerto Rico on Sunday.
The second round will begin from September 10.
Only Russia (6), Brazil (3), Italy (3), Czechoslovakia (2), Poland, the United States and East Germany have taken the honors of world champions since the inception of the competition in 1949.