Rafsanjani Sees Hostility between Tehran, Riyadh Detrimental to Muslims
TEHRAN (Tasnim) – Chairman of Iran's Expediency Council warned against enmity between Iran and Saudi Arabia, saying it would do harm to the Muslim world.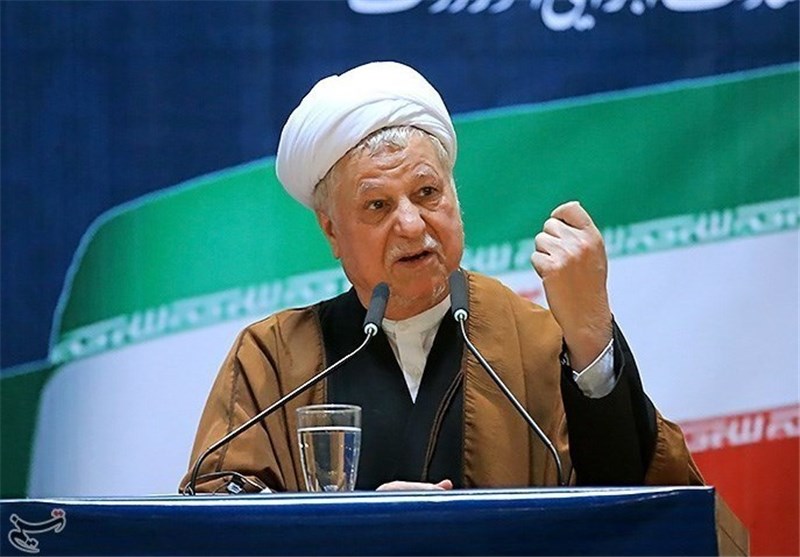 "A cold war between Iranian and Saudi Arabian governments would dismay Muslims and lead to wasting Muslim world assets," Ayatollah Akbar Hashemi Rafsanjani wrote in his personal website.
He referred to the important status of the two countries in the Muslim world and stressed that ties between Tehran and Riyadh should go beyond merely political equations.
Rafsanjani further reiterated that Sunni-majority Saudi Arabia and Shiite-majority Iran can be anchors of peace for Islamic countries and Muslim nations.
He further underlined the need for unity among governments of Islamic countries based on common grounds and avoiding minor differences.
Iran and Saudi Arabia, as the two key regional powers, have tried in recent years to turn their traditional rivalry into cooperation.
Iran's President Hassan Rouhani in September last year hailed Saudi Arabia as a close friend of the Islamic Republic, and expressed both nations' willingness to smooth over "trivial tensions" that have strained bilateral relations.
In August this year, Saudi Foreign Minister Prince Saud al-Faisal voiced his country's preparedness to boost bilateral ties with Iran.
"We are ready to improve bilateral ties based on common interests, honesty, and openness," Faisal said when receiving the credentials of Iran's new ambassador to Riyadh Hossein Sadeqi.