Iran Says Arrests ISIL Suspects at Border
September, 08, 2014 - 16:32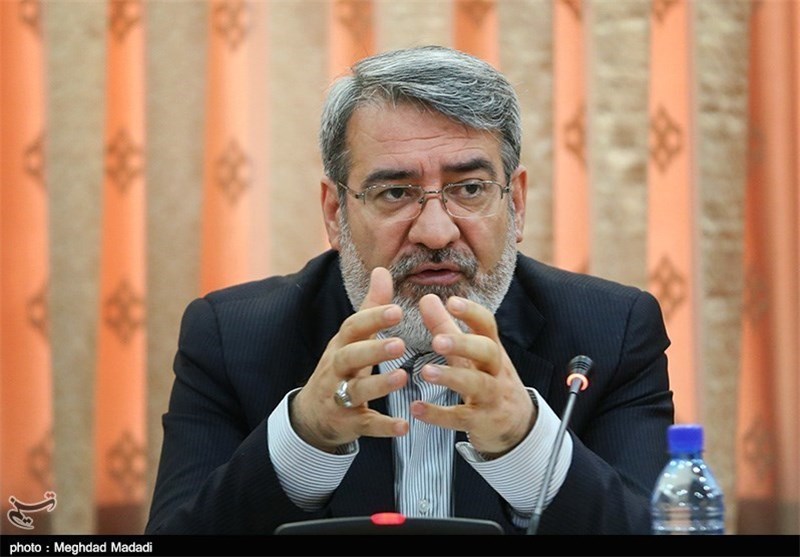 TEHRAN (Tasnim) – Iran has prevented several suspected members of the Islamic State in Iraq and the Levant (ISIL) Takfiri terrorist group from entering the country from Pakistan and Afghanistan, the country's interior minister announced.
Speaking to reporters in Tehran on Monday, Abdolreza Rahmani Fazli said those arrested, numbering two or three, have confessed that "entering Iran" has been among the plans of the ISIL terrorist group.
The minister, however, underlined that Iran is powerful enough to counter such infiltration.
Asked about the media reports on the ISIL move to recruit members inside Iran, Rahmani Fazli dismissed the report, but noted that this does not mean that the group has not launched a publicity campaign for recruitment.
"But" the minister said "our people are vigilant at the border areas and moreover, the security forces are fully prepared and have dominance over the region."
The ISIL is a militant group in Iraq and Syria believed to be supported by the West and some regional Arab countries. The terrorist group claims as an independent state the territory of Iraq and Syria, with implied future claims intended over more of the Levant, including Lebanon, occupied Palestine, Jordan, Cyprus, and Southern Turkey.
The extremist group, which controls parts of Syria's northern territory, sent its fighters into neighboring Iraq in June, quickly seizing swaths of land straddling the border between the two countries.