Iran President: West's Mistakes Turned Region into Terrorists' Haven
September, 25, 2014 - 18:55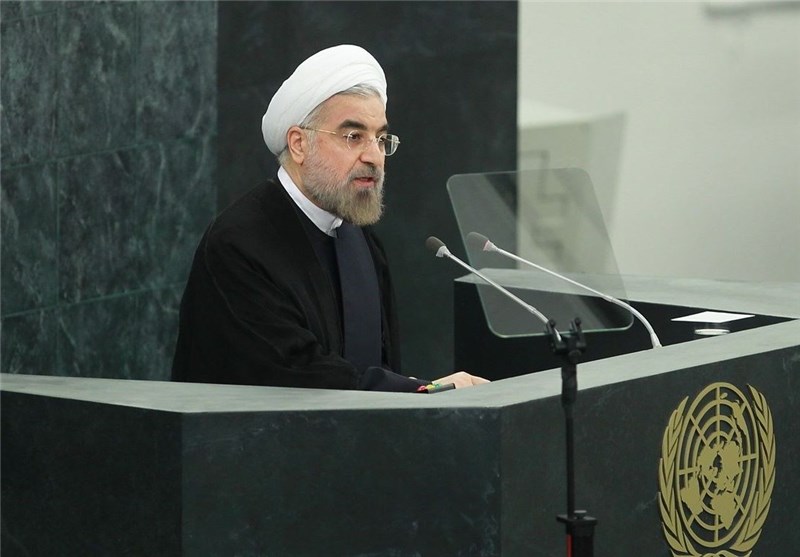 TEHRAN (Tasnim) – Iranian President Hassan Rouhani blamed Western countries' wrong policies for the security crises in the region.
"West's strategic mistakes in the Middle East, Central Asia and the Caucasus regions have turned this part of the world into a paradise for terrorists and extremists," said President Rouhani in his speech at the United Nations General Assembly meeting on Thursday.
He also slammed certain intelligence agencies for supporting terrorist groups and said "those who had a role in the creation of terrorist groups should confess and apologize for their mistakes."
The Iranian president described violence and extremism as a global threat and warned against "wrong approach" toward the ominous phenomenon.
Rouhani also condemned the atrocities by the terrorist groups which are carried out in the name of Islam and said their deeds have nothing to do with Islam. He said such extremism and violence is aimed at spreading islamophobia and preparing the ground for the interference of trans-regional countries in the Middle East region.
The Iranian President also described Iran as one of the most stable and secure countries in the region and said the Islamic Republic supports Muslim countries' battle against extremism and aggression.
He also said Iran is after "constructive interaction with its neighbors on the basis of mutual respect and common interests." Rouhani dismissed the allegations that Tehran seeks dominance over Muslim countries as a "myth which is has been raised as part of Iranophobia project in recent years."
Elsewhere in his remarks, Rouahani pointed to the case of Iran's nuclear program and emphasized that negotiation is the only way to resolve the decade-long standoff over the issue.
President Rouhani emphasized that the Islamic Republic of Iran is determined to continue its peaceful nuclear energy program including uranium enrichment inside the country in the framework of international regulations.
He expressed the hope that Iran and six world powers could reach a final deal over Tehran's nuclear energy program by November 24 deadline, emphasizing that it is necessary for the other side to abandon "excessive demands" to secure such an agreement.
The Iranian president also said that final deal on Tehran's nuclear energy program could be a prelude to the increased cooperation to promote security, peace and development in the region and across the entire world.