Mossad, CIA behind Iran's Nuclear Crisis: American Figure
TEHRAN (Tasnim) – An American author and analyst said US and Israeli spy agencies CIA and Mossad have played major roles in fabricating the crisis over Iran's peaceful nuclear program.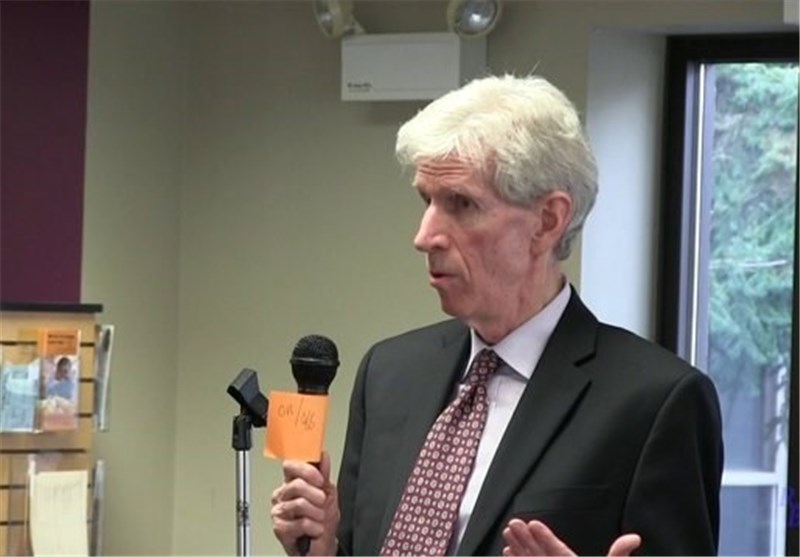 Mossad and CIA, manufactured the crisis over Iran's peaceful nuclear program, Gareth Porter, who specializes in US national security policy, said during his speech at the 2nd International Conference of Independent Thinkers (New Horizon) in Tehran on Monday.
The intelligence case was arisen in 2003 to 2004 in line with Neoconservatives' strategies, he said, adding that a part of their strategies was aimed at making sweeping changes in the Middle East region and finally using military force against Iran.
The American author went on to say that undoubtedly, the agencies' documents on the military dimension of Iran's nuclear program are forged.
Porter said that he has elaborated on the issue in his book titled "Manufactured Crisis: The Untold Story of the Iran Nuclear Scare."
The United States and its allies including Israel, have accused Iran of seeking to produce nuclear weapons.
Iran has always dismissed the allegations that its nuclear program might have military dimensions, stressing that its program is solely for peaceful energy purposes.
Iran, one of the original states to sign the Non-proliferation Treaty, completed its Safeguards Agreement with the International Atomic Energy Agency (IAEA) in 1974. Areas covered include the application and implementation of safeguards, materials control, provision of information to the IAEA, and the non-application of safeguards to nuclear material to be used in non-peaceful activities.
The Islamic republic has been a major proponent of a nuclear-weapons-free Middle East, whose efforts and those of other regional countries have been hampered by Israel, which is thought to be in possession of a sizeable nuclear weapons arsenal.
Israel is believed to possess anywhere from 75 to as many as 400 nuclear weapons, including thermonuclear weapons in the megaton range. Israel has never confirmed or denied being in possession of the arms in line with its policy of "nuclear ambiguity."