Scores of Terrorists Killed East of Lebanon
TEHRAN (Tasnim) - At least 14 insurgents from al-Qaeda's Syrian wing, the Nusra Front, and three Hezbollah fighters were killed in fierce fighting in a border area in east Lebanon Sunday.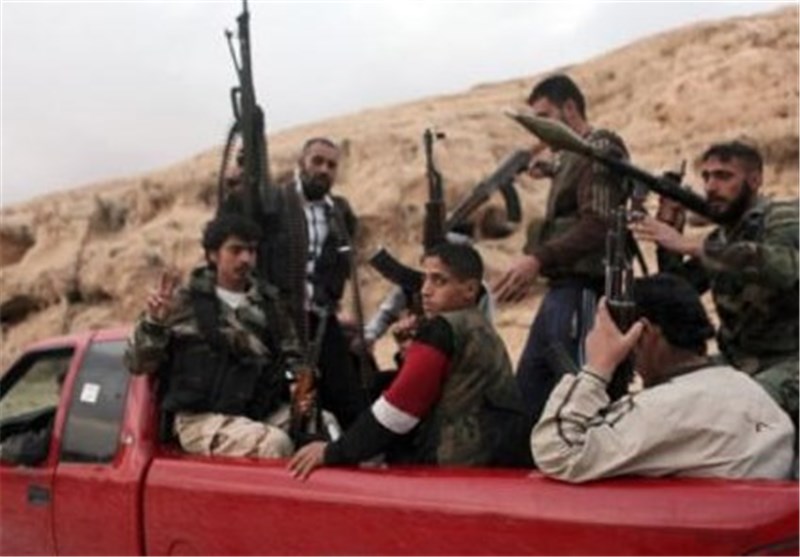 Militant groups attacked Sunday two Hezbollah posts near the eastern Lebanon villages of Brital and Nahleh, killing three of its members and wounding a number of others, the sources told the Lebanese Daily Star.
The sources said members of ISIL and the Nusra Front carried out the attacks, leading to clashes between them and Hezbollah. Fourteen militants were killed in the clashes, the sources said, and several others wounded.
Hezbollah captured five militants, the sources said.
A source from Hezbollah explained to The Daily Star that militants had attacked two Hezbollah posts inside Syria's Qalamoun region, one near the area of Nahleh and the other near the outskirts of the town of Brital. The militants briefly took over the post near Brital but Hezbollah swiftly regained control of the site.
"All the fighting is taking place inside Syrian territories as militants are seeking to gain a foothold in Qalamoun, where their presence is weak," the source said. "They have been launching intermittent attacks every now and then."
The source added that the fighting has significantly died down. Hezbollah had pounded militants' positions in the hillsides of Brital.
The sources said Hezbollah was working on attacking the militants positioned in the hillsides overlooking Brital in a bid to oust them from the area.
"The party appears to be preparing to target their hideouts in the hillsides overlooking Brital so as to free the area of the militants," one source said.
Some reports spoke about an attempt by militants to take over the majority Baalbek district town, prompting hundreds of men from Brital and neighboring villages to take up arms to defend the area.
The Army and Hezbollah stopped local citizens, who deployed across the town shortly after the attack to prevent militants from advancing on the town, from entering the battle, the source said.
But a source close to the party said that Hezbollah fighters and Syrian Army troops were battling rebels in the border area of Rankous in Qalamoun for several days now.
The source insisted that Hezbollah maintains full control of the area.