One Dead, 12 Injured in Malaysia Grenade Blast: Police
TEHRAN (Tasnim) – One man was killed and a dozen other people wounded early Thursday when a hand grenade exploded in a tourist section of Malaysia's capital in what police suspect was related to a gangland turf battle.
October, 09, 2014 - 15:46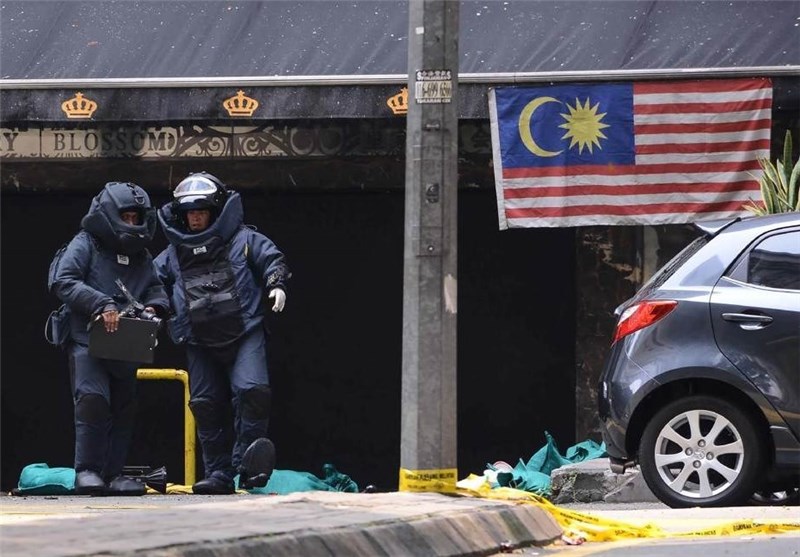 Police said a parking attendant who was the most seriously hurt later succumbed to his injuries in hospital following the pre-dawn blast in the bustling Bukit Bintang neighborhood, a popular area for shopping, dining and nightlife.
"We believe it was a hand grenade that was placed in front of a pub," Kuala Lumpur police chief Tajudin Mohamad Isa said, noting that an unexploded grenade also was found.
Zainol Samah, police chief of the district where the incident took place, told AFP there were 13 total casualties.
In addition to the parking lot attendant, who was Malaysian, eight other Malaysians were hurt along with two Chinese nationals, one Singaporean, and one Thai, he said.
Other police officials have claimed 14 total casualties, including the deceased.
Police said the motive in the incident is being investigated, but another top police official said a gangland feud was suspected.
A heavily damaged minivan could be seen at the scene of the incident, which was roped off by a tight police presence.
Such incidents are generally rare in Muslim-majority Malaysia, but public concern has steadily grown over rising crime.