Abbas Warns of Legal Measures against Israeli 'Aggression' on Al-Aqsa Mosque
TEHRAN (Tasnim) - Palestinian leader Mahmoud Abbas warned that his government will seek international "legal measures" to deal with Israeli "aggression" against Al-Aqsa mosque.
October, 19, 2014 - 10:38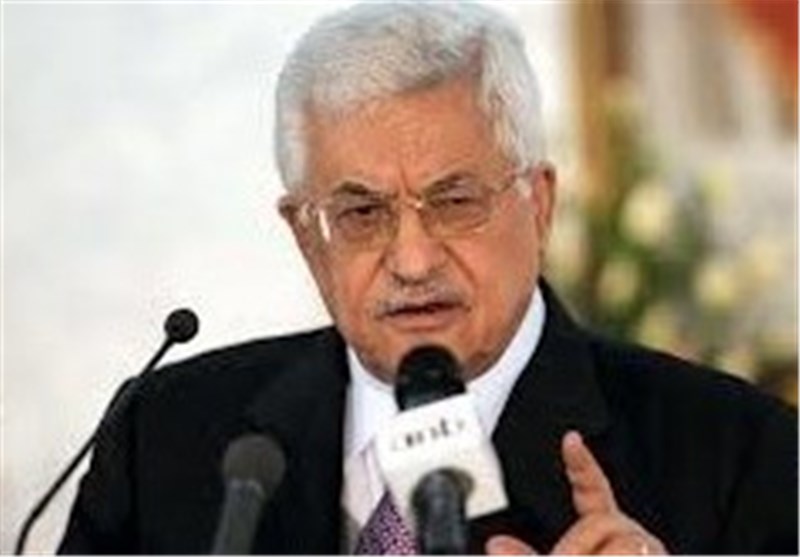 "The Palestinian leadership will be taking the necessary legal measures, at the international level, regarding the aggression of settlers on the Al-Aqsa mosque," Abbas said in a speech to the Revolutionary Council of his Fatah party, as quoted by AFP. "We will not allow settlers to attack the mosque."
Abbas' statements follow comments made by Hamas chief Khaled Meshaal on Friday, in which he urged Muslims to "defend" the holy mosque after Israeli forces restricted entrance for Palestinians.
"We call on all our people inside the country to hurry up to al-Aqsa to defend it," Meshaal said in a statement from Doha, Qatar. "We call on the nation to be angry and to send a message of painful anger to the world that the Palestinian people, the Arab and Muslim nation, will not be silent at the Israeli crime."
Meshaal accused Israel of trying to seize the site.
Clashes between Palestinians and Israeli police erupted near the mosque on Friday. Law enforcement officers fired stun grenades after Palestinians threw stones close to the mosque, RT reported.
Around 400 people gathered at the entrance to the compound, protesting restrictions put in place to only allow Palestinians over the age of 50 to enter the site, which is considered the third holiest shrine in Islam.
The demonstrators also spoke out against Jews having access to the premises. On Wednesday, around 100 Israelis were given access to the square outside the mosque, accompanied by foreign tourists. However, Jews are not allowed to pray at the site for fear it could cause disturbances and protests from Muslims.