Iranian Cleric: Nimr's Execution to Accelerate Collapse of Saudi Rulers
TEHRAN (Tasnim) – A prominent Iranian cleric cautioned the Saudi Arabia's ruling family that it will get closer to downfall if it executes the death sentence recently handed down to the senior Shiite religious figure, Sheikh Nimr al-Nimr.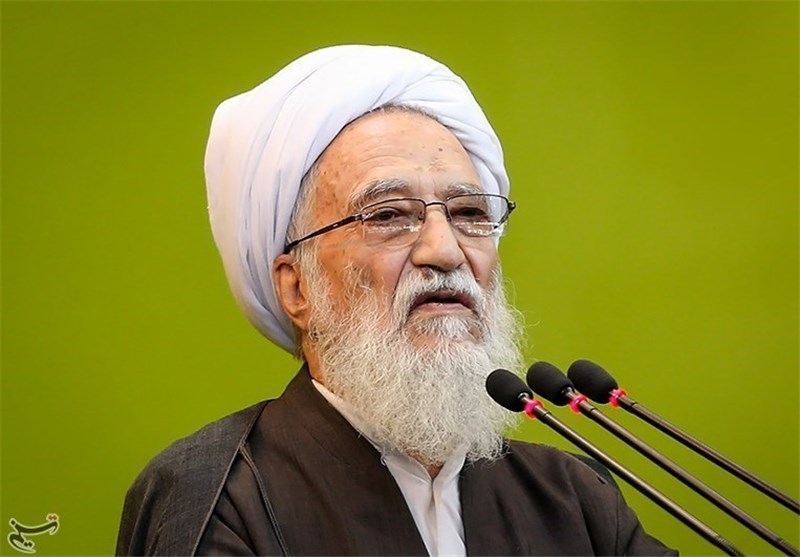 Speaking to the Tasnim News Agency on Sunday, Ayatollah Mohammad Ali Movahedi Kermani slammed a death sentence against Sheikh Nimr as a "crime" by Saudi Arabia.
By committing such crimes, the cleric explained, Al Saud will move closer to collapse.
"Throughout the history, Al Saud has committed much of such crimes, and this death sentence also follows those crimes," Ayatollah Movahedi Kermani, who is also Tehran's provisional Friday prayers leader, added.
Sheikh Nimr was detained in July 2012 following demonstrations that erupted in February 2011 in Qatif region. He is accused of delivering anti-regime speeches and defending political prisoners.
His arrest has sparked widespread protests in Saudi Arabia, leaving several people dead.
Sheikh Nimr's family reported on Wednesday that a Saudi judge has found him guilty of "sedition" and sentenced him to death.