Hezbollah Set to Continue Battle against ISIL
TEHRAN (Tasnim) - Hezbollah Secretary General Seyed Hassan Nasrallah stressed that the resistance movement will continue the battle against the militants from Islamic State of Iraq and the Levant.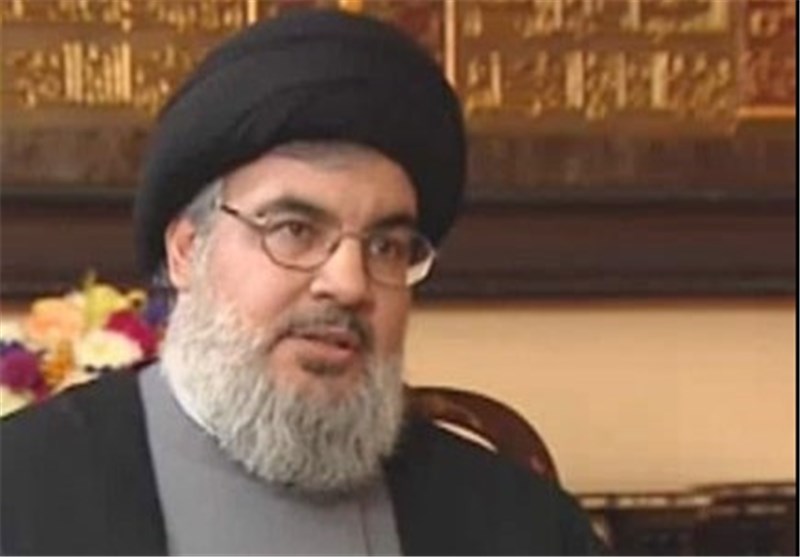 Seyyed Nasrallah pointed to his latest visit to Bekaa region in eastern Lebanon and said that the security situation is under control in the areas near the border with Syria.
Nasrallah said the ISIL terrorist group has been created as part of US and its allies plans to bring about a new Middle East region.
He described the US-led coalition against ISIL as "nail trimming operation" aimed at protecting US allies in the region including Saudi Arabia and Jordan.
The United States uses ISIL as scarecrow to frighten, blackmail and exhaust the regional countries to impose its hegemony, Lebanese satellite television Al-Manar quoted him as saying.
He also referred to Hezbollah's involvement in the fight against Takfiri groups in Syria saying, "our fight in Syria was to protect Lebanon... Today, we - the Resistance axis - are the victorious. When enemies' schemes fail, that means you are victorious."
Earlier this year, Hezbollah chief declared that ISIL could have spread to Lebanon if Hezbollah had not confronted the terrorist group.
ISIL terrorist group has already captured tracts of territory in northern Syria and Iraq.They have been committing heinous crimes in the areas they have taken, including the mass execution of civilians as well as Iraqi army troops and officers.
The ISIL terrorists have also threatened other communities, including Shiites, Sunnis, Kurds, Christians, and others, in Iraq and Syria.