Hong Kong Protesters Plan March after Fruitless Talks with Government
TEHRAN (Tasnim) - Hong Kong protesters planned to march to the home of the city's Beijing-backed leader on Wednesday to push their case for greater democracy a day after talks between student leaders and senior officials failed to break the deadlock.
October, 22, 2014 - 14:58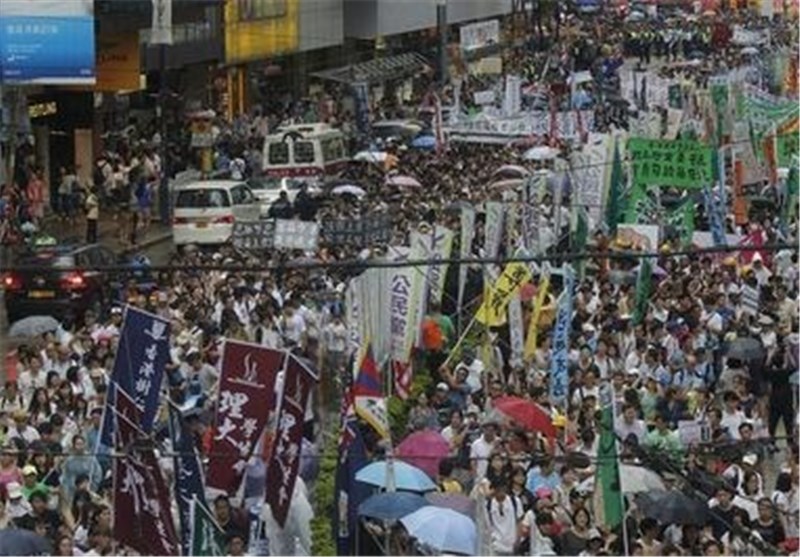 Demonstrators have occupied main streets in the Chinese-controlled city for nearly a month to oppose a central government plan that would give Hong Kong people the chance to vote for their own leader in 2017 but tightly restrict the candidates to Beijing loyalists.
A wide chasm separates the protesters and the government, which has labeled their actions illegal and repeatedly said their demand for open nominations was impossible under the laws of the former British colony.
Expectations had been low for a breakthrough in Tuesday evening's televised talks which were cordial and pitted five of the city's most senior officials against five tenacious but poised student leaders wearing black T-shirts.
Protesters were unhappy about what they felt was a lack of substantive concessions from the government officials and they dug in their heels, Reuters reported.
Some have called for a march to the home the city's leader, Leung Chun-ying, and will repeat their calls for him to step down.