Iranian Cleric Hails Iraq's Recent Triumphs over Terrorists
TEHRAN (Tasnim) – A top Iranian cleric praised the Iraqi military forces who, with the backing of volunteer forces, could regain control of the strategic town of Jurf al-Sakhar near Baghdad from the Islamic State in Iraq and the Levant (ISIL) terrorist group.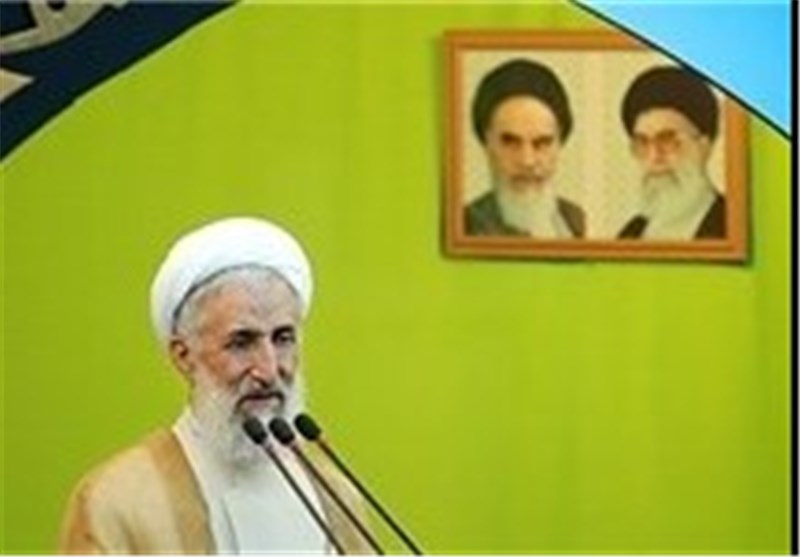 Addressing a large congregation of Iranian people here in the capital today, Tehran's Provisional Friday Prayers Leader Ayatollah Kazzem Seddiqi praised liberation of Iraq's Jurf al-Sakhar as a "milestone" in the Arab country's fight against terrorism since the victory will put the enemies in the position of "passivity".
The operation was of great significance because the Iraqi troops and the volunteer forces could accomplish the mission on their own and proved their "religious might" by executing religious leadership's order, the cleric added.
Ayatollah Seddiqi said the "radical Baathists and Takfiris" who had been in control of the town for years committed all kinds of crimes and even imperiled security in the holy cities of Najaf and Karbala.
Jurf al-Sakhar was liberated without the help of the US-led coalition forces, the cleric pointed out.
His comments came after the Iraqi government forces on Sunday seized control of the strategic town after months of fighting against the ISIL militants determined to march on the capital.
"Our forces with the support of the volunteers are in total control over Jurf al-Sakhar now and the terrorists fled to the southwest areas of the town," a spokesman for security forces had announced.