Palestinian Leader Warns of New Intifada against Israel
November, 04, 2014 - 17:21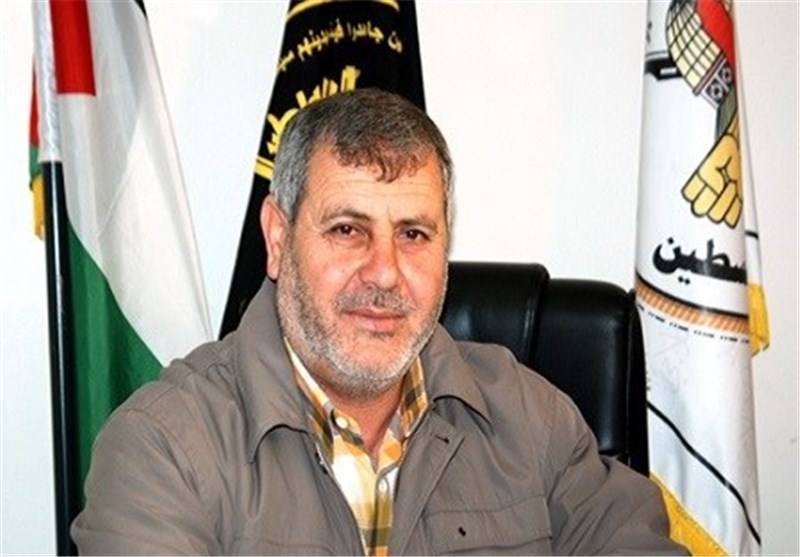 TEHRAN (Tasnim) - A leader of the Palestinian Islamic Jihad movement cautioned Israel that its hostile policies like Judization of Quds and blocking Muslims' entry into the Al-Aqsa Mosque will result in another intifada (uprising).
"The measures taken by the Quds occupying regime (Israel), such as Judization of Quds, segregation of the city, desecrating Al-Aqsa Mosque and suppressing the Palestinians, will eventually fuel anger among Muslims and will result in the intifada," Khalid al-Batsh said in an interview with the Tasnim News Agency.
He also reminded the Tel Aviv regime that its "hostile" moves will spark reaction from the Palestinians, particularly from the Islamic Jihad movement, warning that the "death toll among Zionists" will rise as a result.
His comments came after Israeli authorities prevented Palestinian worshippers from entering the Al-Aqsa Mosque last week.
Israel reopened Jerusalem's Al-Aqsa mosque compound for the Muslim Friday prayers, but restricted entry for Muslim men under the age of 50, following a rare closure due to clashes sparked by the killing of a Palestinian by police.
Israeli forces shot dead a Palestinian man in East al-Quds. The 32-year-old man was suspected of attempting to kill a hard-line rabbi. The forces shot dead Moataz Hejazi after storming his house in the Abu Tor neighborhood of East al-Quds.
The Al-Aqsa Mosque, a holy site at the heart of the clashes, was also shut down for almost an entire day to all visitors.
Palestinian President Mahmoud Abbas denounced Israel's actions as "tantamount to a declaration of war" and his Fatah party called for a "day of rage" on Friday.
Al-Quds has been witnessing months of violence with al-Aqsa mosque compound standing as a rallying point for Palestinian resistance to the Israeli attempts to take control of the holy site.