Iranian Diplomat Warns of New Intifada in Palestine
November, 11, 2014 - 10:51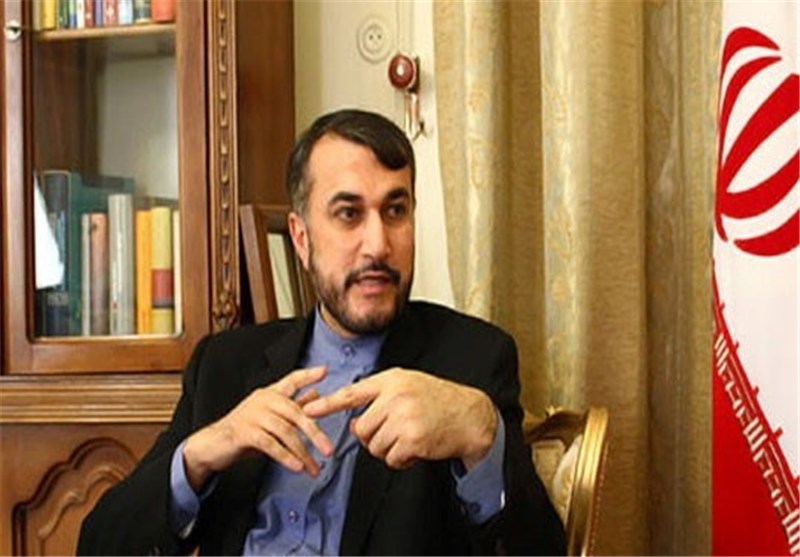 TEHRAN (Tasnim) – An Iranian deputy foreign minister cautioned that Israel's continued hostile policies against Palestinians will pave the way for a third Intifada (uprising).
Iran's Deputy Foreign Minister for Arab and African Affairs Hossein Amir Abdollahian warned on Monday of repercussions of the Tel Aviv regime's sacrilegious measures against the al-Aqsa Mosque and crackdown on Palestinian people in the holy city of al-Quds.
"Undoubtedly, these measures along with the continuation of settlement construction and detention of Palestinian activists will prepare the ground for the third Intifada," he stressed.
Condemning Israel's heightened aggression against Palestinians in recent weeks, the Iranian diplomat said the Tel Aviv regime is taking advantage of the regional situation to accelerate Judization of East al-Quds (Jerusalem).
Amir Abdollahian also reaffirmed Iran's commitment to supporting the Palestinian nation in the face of Israeli atrocities.
His comments came against the backdrop of simmering tensions in al-Quds after Israeli authorities prevented Palestinian worshippers from entering the Al-Aqsa Mosque two weeks ago and are pressing ahead with plans to construct new settler units in East al-Quds.
The Al-Aqsa Mosque, a holy site at the heart of the clashes, was shut down for almost an entire day to all visitors.
Al-Quds has been witnessing months of violence with al-Aqsa mosque compound standing as a rallying point for Palestinian resistance to the Israeli attempts to take control of the holy site.