Iran's Basij Force to Stage Huge Rally in Tehran
November, 16, 2014 - 17:29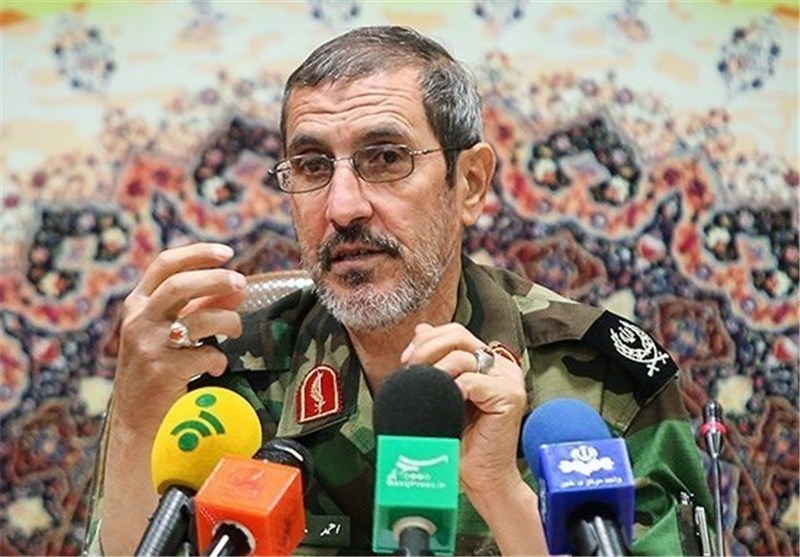 TEHRAN (Tasnim) – About 500,000 of the Iranian Basij (volunteer) forces are planned to participate in a large-scale rally here in Tehran on November 26 to demonstrate the force's might, a high-ranking commander of the Islamic Revolution Guards Corps (IRGC) said.
Speaking at a press conference in Tehran on Sunday, the lieutenant commander of the IRGC's Mohammad Rasoul Allah Corps in Tehran Province, General Ahmad Zolqadr, said that the huge rally is among the events due to be held on the occasion of the National Basjij Week.
He also said that about 1.980 million people have been registered as members of Basij in Tehran, adding that men account for 60 percent of them and women constitute the remaining 40 percent.
Earlier on November 6, the well-trained units of the Iranian Basij forces held a large-scale wargame, codenamed 'Ela Beit ul-Muqaddas 3' (Towards al-Quds 3), in the northern province of Zanjan.
Rapid reaction battalions and security units from the Basij Force took part in the province-wide exercises, which lasted for two days.
"Ela Beit ul-Muqaddas" exercises are held regularly each year in different parts of Iran to promote Basij forces' power and preparedness to counter possible enemy threats against the country.
The Basij is a paramilitary volunteer force established in 1979 by order of the Late Founder of the Islamic Republic Ayatollah Rouhollah Khomeini.