Esteghlal to Wear Black Kit in Tehran Derby
November, 22, 2014 - 18:38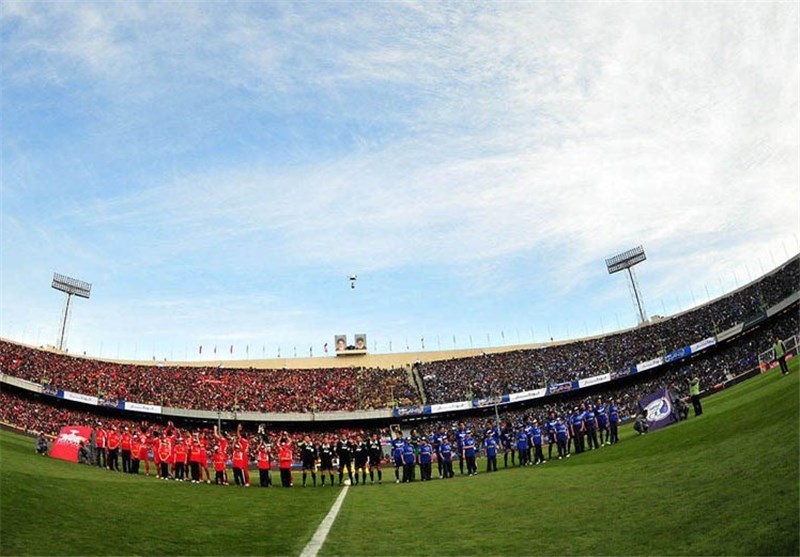 TEHRAN (Tasnim) – Esteghlal football team will wear black jersey against Persepolis on Sunday to honor late Gholamhossein Mazloumi.
Esteghlal legend died on Wednesday of stomach cancer at the age of 64.
Mazloumi died in Tehran's Valiasr Hospital after two-year battle with cancer.
Mazloumi also made 48 appearances for the Iranian football team from 1969 to 1977 and scored 37 goals.
Yadollah Jahanbazi will referee the 79th derby of Tehran which will be held at the Azadi Stadium on Sunday.
The 41-year-old referee will be assisted by Mohammadreza Abolfazli and Hassan Zahiri and Touraj Haghverdi will be fourth official.
Media reports suggest that Persepolis iconic midfielder Payam Sadeghian will miss the derby after suffering a knee injury in training.
Sadeghian will have an MRI scan on Sunday to determine the extent of his injury.
"I hope that he will be fit for the match against Esteghlal," Persepolis coach Hamid Derakhshan said in the pre-match news conference
"We are going to please our fans on Sunday. Persepolis concentrates on victory but we also know Esteghlal is a great team," Derakhshan added.
Esteghlal and Persepolis have played against each other 78 times, with Esteghlal winning 24 games, Persepolis taking 17 victories, and 37 matches ending in a draw.
Tehran derby is a football match between the two prominent Tehran clubs Esteghlal (Blues) and Persepolis (Reds).
This match was declared as the most important derby in Asia and 22nd most important derby in the world in June 2008 by World Soccer magazine.