Suicide Bombing outside Libyan Parliament in Tobruk Wounds 3: Spokesman
TEHRAN (Tasnim) - A suicide bomber detonated a car laden with explosives in front of a hotel where Libya's elected parliament was in session in the eastern city of Tobruk on Tuesday, wounding three deputies, the assembly's spokesman said.
December, 30, 2014 - 17:59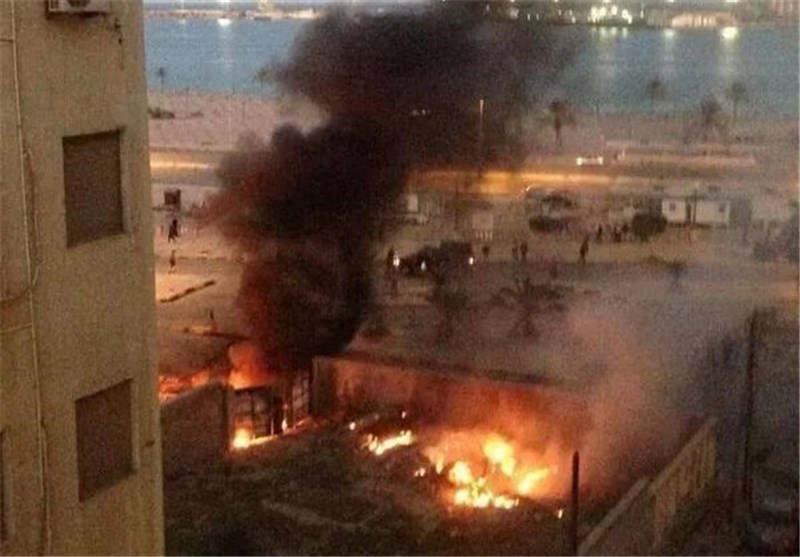 The blast was in a car park near the entrance of gate of the hotel as lawmakers sat in a nearby hall, parliamentary spokesman Farraj Hashem told Reuters by phone.
The assembly is allied to the internationally recognized government of Prime Minister Abdullah al-Thinni. Thinni and parliament were forced to relocate to Tobruk after Tripoli was seized by an armed group called Libya Dawn.
Libya Dawn, a self-described revolutionary coalition of militiamen and Islamist-leaning politicians, has since established its own parliament, but this has not been recognized by world powers.
Tuesday's bombing is the biggest attack on the parliament in Tobruk to date. A car bomb exploded in the city in November, but did not target the assembly.
Tobruk, near the Egyptian border, has enjoyed much better security than the rest of the oil-producing country, which has been in turmoil since Muammar Gaddafi was ousted nearly four years ago.
The House of Representatives holds its sessions in a hotel outside Tobruk's city center. The hotel has two security checkpoints through which visitors must pass when arriving from the main road.