New Tunisia President Pledges Reconciliation
TEHRAN (Tasnim) - Tunisia's new president pledged a rule of reconciliation and consensus as he took his oath in front of the newly elected parliament to complete the country's democratic transition.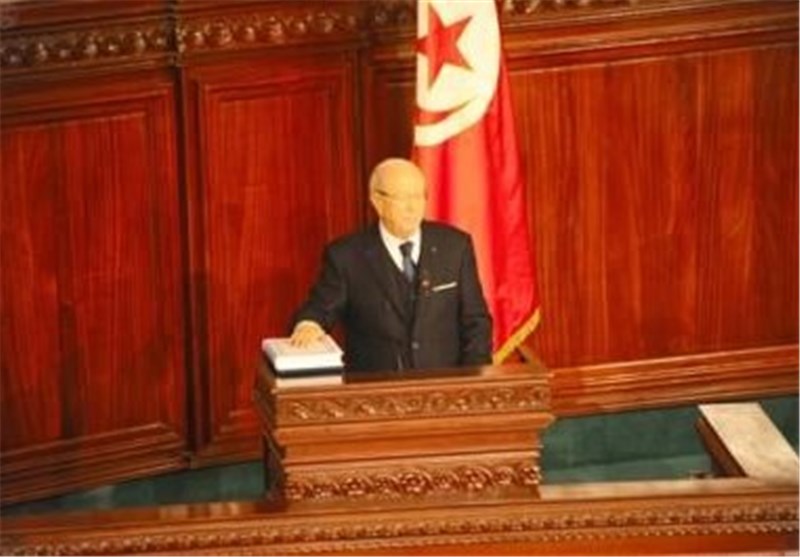 The inauguration of Beji Caid Essebsi on Wednesday, an 88-year-old political veteran, comes in a year in which Tunisians wrote a new constitution and elected a new parliament and president, ending a transition kicked off by a revolution, Al Jazeera reported.
Tunisians overthrew longtime dictator Zine El Abidine Ben Ali in 2011 and inspired similar pro-democracy uprisings across North Africa and the Arab world, but only in Tunisia did fierce political rivals find common ground.
Essebsi won more than 55 percent of the vote on December 21 after a campaign marked by bitter exchanges with outgoing president Moncef Marzouki.
A human rights activist, Marzouki represented the fervour and possibilities of the revolution but his tenure was marked by unrest,violent attacks and economic problems.
"We will work today to replace fear with hope," Essebsi said before parliament as he began his five-year term.
"There is no future for Tunisia without consensus and without harmony between all the parties and civil society."
He said his priorities would be to re-establish security and stability, create jobs and fight poverty.