Playing in Shahrdari Is a Change in My Life, Vermiglio Says
TEHRAN (Tasnim) - Italian setter Valerio Vermiglio said that joining Iran's Shahrdari Oroumiyeh volleyball club is a change in his life.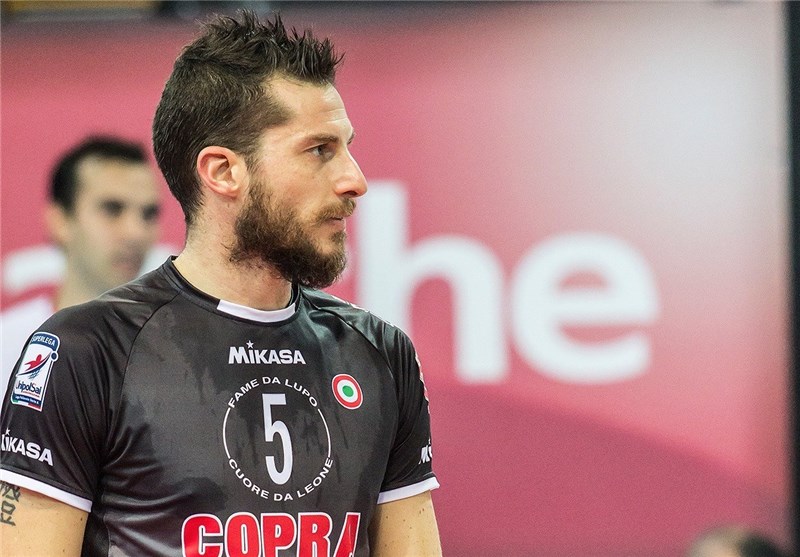 The 39-year-old player replaced Saeid Marouf, who joined Russia's Zenit Kazan last week.
"Hello everyone, I wanted to publicly thank President Guido Molinaroli and the entire society for what they made for me," Vermiglio, the setter of Copra Piacenza and former member of the Italian national team, told Gazzetta del sud.
"I joined Shahrdari because of personal problems. Volleyball has improved during the years in Iran and I think I've made good decision," the setter added.
"I thank the technical staff for supporting me on and off. I thank my unique teammates with whom I shared the days and sacrifices from August 18 until today. I thank city and the fans, who have enabled me to become one of them, who have supported me at all times. I will have them in my heart forever," Vermiglio stated.