Opposition Groups in Bahrain: Arrest of Sheikh Salman "Unconstitutional"
January, 06, 2015 - 15:02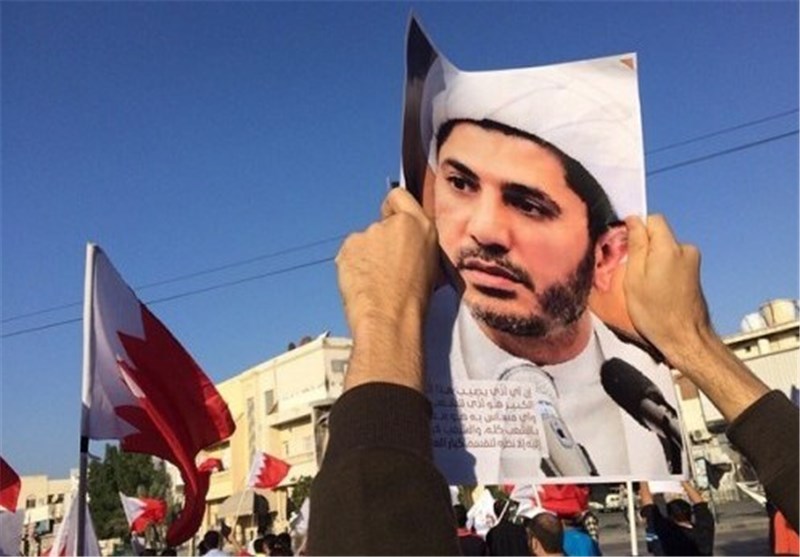 TEHRAN (Tasnim) - Bahrain's opposition groups condemned the arrest of the country's top opposition figure Sheikh Ali Salman as "unconstitutional."
In a joint statement on Tuesday, several movements, including the National Democratic Action Society and the Al-Wefaq National Islamic Society, rejected the accusations leveled against Sheikh Salman, saying they violate the constitution.
Seeking regime change is one of the four charges formally brought against Shiekh Salman, who is also the secretary general of the Al-Wefaq, Press TV reported.
The opposition groups said that the arrest of Salman was aimed at "targeting the principle of political activities."
They warned against the consequences of the move, describing it as "political adventurism."
The statement came as public rallies continue across the kingdom since Sheikh Salman's arrest over a week ago.
In Salman's hometown of Bilad al-Qadeem, near the capital, Manama, Bahraini forces attacked protesters on Monday. They came out shortly after the public prosecutor extended Salam's detention for another two weeks.
The Western-backed kingdom has so far paid no heed to the calls to release Salman.
Since mid-February 2011, thousands of anti-regime protesters have held numerous demonstrations in the streets of Bahrain, initially calling for political reforms but gradually shifting to calls on the Al Khalifa dynasty to cede power following the harsh crackdown on peaceful protesters.
Scores of people have been killed and hundreds of others injured in the Manama regime's ongoing crackdown on anti-government rallies.