Yemen Arrests Terrorist Cell Linked to Sana'a Bombing
TEHRAN (Tasnim) – Yemeni police have detained a 5-member terrorist cell involved in a deadly bombing outside a police academy in capital Sana'a earlier this week.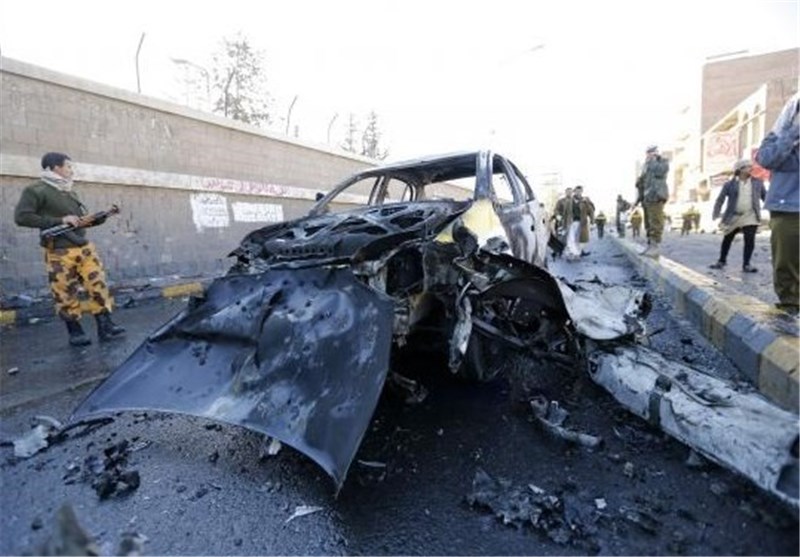 Director General of the Capital City Brigadier Abdul-Razaq al-Mu'aid announced that the terror cell consists of five persons, one of them was arrested at the place of the attack who gave information about the rest of the perpetrators who belong to al-Qaeda.
The other four elements were arrested at the Immigration and Passports Authority while attempting to get documents to flee abroad, al-Mu'aid said.
Yemen's official news agency quoted him as saying that owner of the small pick-up truck, which was detonated, was identified and that security services are on the search for him.
On Wednesday, a car bomb went off outside a police college in the Yemeni capital, leaving at least 50 people dead and many more injured.
Al-Qaeda in the Arabian Peninsula (AQAP), one of the terrorist group's most active wings, has staged a growing number of bombings and shootings across the Yemen.
Iran's Foreign Ministry Spokeswoman on Thursday condemned Wednesday's car bomb attack in the Yemeni capital of Sana'a that left dozens killed or wounded.
Fractious Yemen has remained in the throes of turmoil since the ouster of long-serving President Ali Abdullah Saleh in 2012.