Iran's President Raps Violence in Name of Religion
January, 09, 2015 - 17:53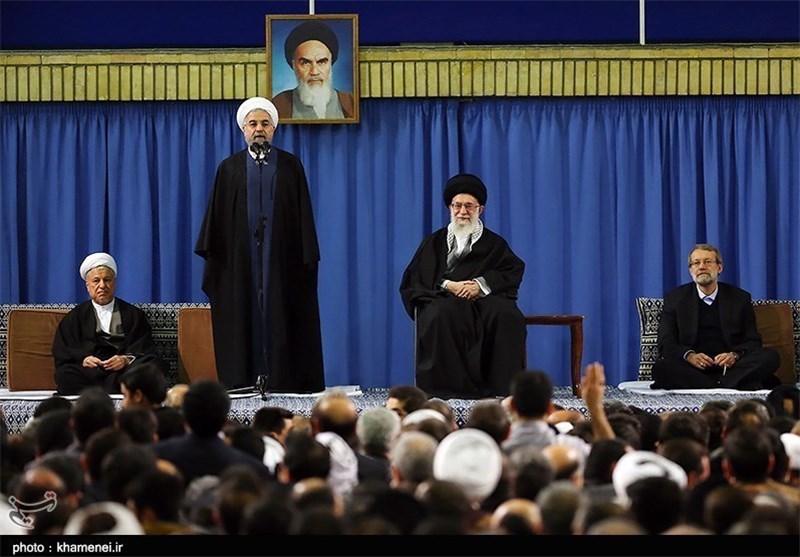 TEHRAN (Tasnim) – Iranian President Hassan Rouhani condemned the acts of violence and extremism that are taken in the name of religion and Islam.
Those who commit homicide and acts of violence and extremism in the name of religion and Islam have taken the path to Islamophobia and anti-Islam moves, President Rouhani said in Tehran on Friday.
He made the remarks in an address to a group of Iranian people and officials as well as participants at the 28th International Islamic Unity Conference that gathered to meet with Supreme Leader of the Islamic Revolution Ayatollah Seyed Ali Khamenei.
President Rouhani further condemned violence and extremism all over the world, either in the regional countries or Europe and the US.
He also praised the regional nation's resistance against terrorist groups, and said , "We are delighted that the region's Muslim people, from Iraq, Syria, Lebanon and Palestine to Pakistan and Afghanistan, are resisting to extremism, violence and terrorism and gain new victories every day."
The president also reaffirmed Iran's commitment to backing the entire nations that stand against terrorism.