Iran to Extract Oil from Joint Field with Iraq by Next 9 Months
TEHRAN (Tasnim) – Tehran will extract 40,000 barrels of oil per day from South Yaran, an oilfield shared with Iraq, in the second half of the next Iranian year (starts on March 21, 2015), an Iranian oil operator announced.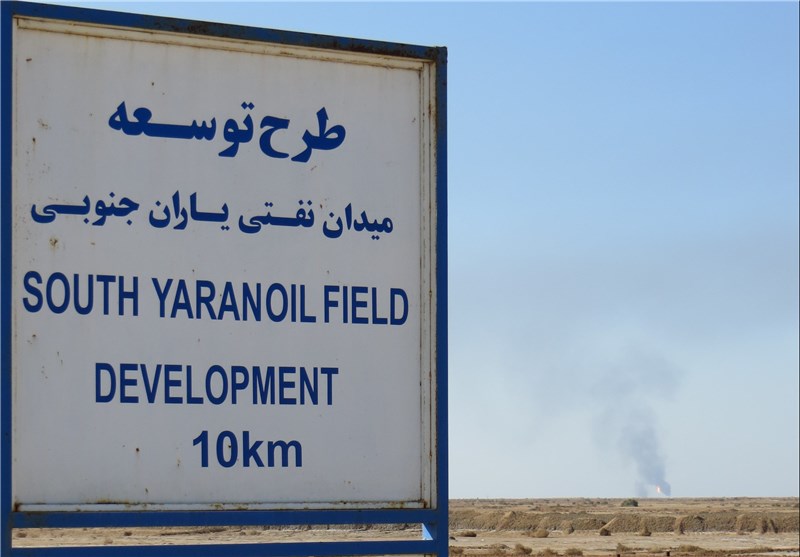 Homayoun Kazemeini, the manager of the field's development project, said once the project is finished, Iran will be able to extract 40,000 barrels per day from the joint oilfield.
He mentioned that four oil wells have been drilled so far and the drilling of five more wells is underway.
"The oilfield production rate will probably rise once the number of oil wells is increased," Kazemeini predicted.
South Yaran oil field is a joint oilfield with Iraq located 130 km west of Ahvaz city southwest of Iran in Khuzestan province along the border line with Iraq.