South Korean President Says Open to Summit with North's Kim
TEHRAN (Tasnim) - South Korean President Park Geun-hye said on Monday she was willing to hold a summit meeting with North Korean leader Kim Jong Un without any pre-condition but maintained the country still needed an anti-North security law.
January, 12, 2015 - 16:41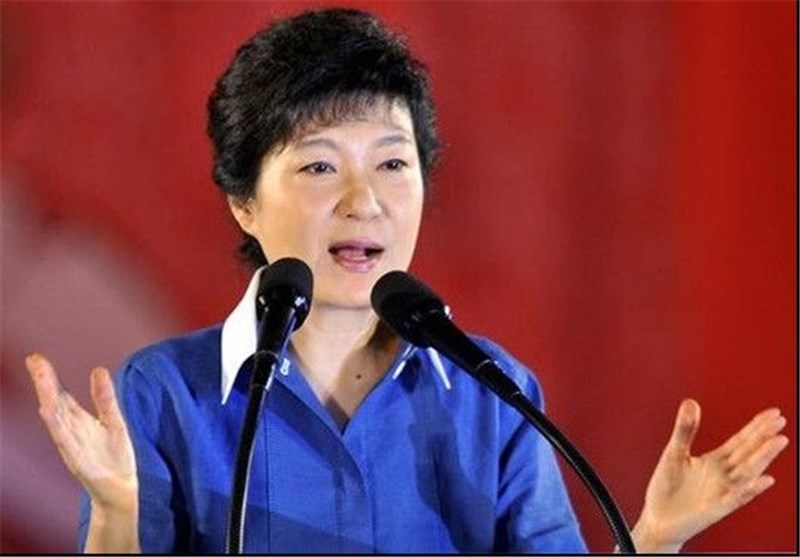 An end to North Korea's nuclear program should be an important part of discussions for peace on the Korean peninsula but it was not a pre-condition to having a summit meeting, Park told a televised news conference.
"My position is that to ease the pain of division and to accomplish peaceful unification, I am willing to meet with anyone," Park said. "If it is helpful, I am up for a summit meeting with the North. There is no pre-condition."
There is no sign of any concrete plan for a meeting between the two leaders. North and South Korean presidents have met only two times since the peninsula was divided at the end of World War Two.
The two sides are still technically at war since the 1950-53 Korean War ended only in a truce and not a peace treaty. More than 1.8 million troops are deployed on both sides of their border, one of the most heavily fortified in the world, Reuters reported.
Park also told the news conference that an anti-North law, the National Security Law, continued to remain necessary in the South.
"We need the very minimum of law to ensure security in this country as we remain in a standoff with the North, and the law is enforced according to that," she said.
Shin Eun-mi, a South Korea-born American who came to the South last year as a tourist, was deported to the United States under the law on Saturday for making positive comments about the North.
The first summit in 2000 between then-South Korean President Kim Dae-jung and then-North Korean leader Kim Jong Il led to a period of rapidly expanding ties including the opening of a factory park in the North run by South Korean businesses and a tourism project.