France on Highest Alert after Paris Shootings: PM
January, 12, 2015 - 17:04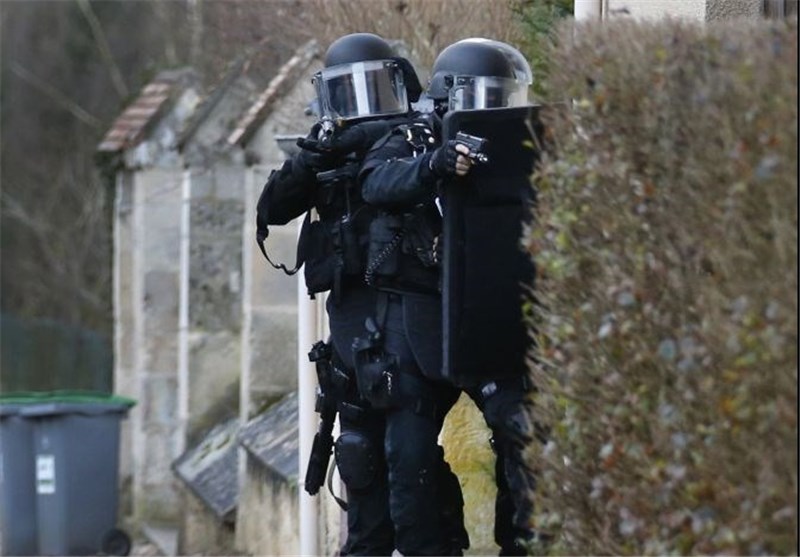 TEHRAN (Tasnim) - France's national security alert system "Vigipirat" has been set at the highest level against possible terror attacks since last week's shooting sprees in Paris, said French Prime Minister Manuel Valls on Monday.
Noting that terror threats still pose risks to the country's security, Valls said additional thousands of policemen and military servicemen will be deployed to reinforce security units to "an ever reached level" of around 8,500 troops after the three attacks which left 20 people dead in the French capital.
The government has pledged "to do anything" to ensure public security, mainly in religious centers, after several mosques were attacked following the deadly shootings at a satirical magazine staff and a policewoman and in a Jewish supermarket, said the prime minister.
On Monday morning, French Defense Minister Le Drian said that from Tuesday as many as 10,000 soldiers will be deployed to ensure security at "sensitive places" throughout the country.
In an interview with the news channel BFMTV, Valls said Hayat Boumeddiene -- the female accomplice of Amedy Coulibaly who killed the policewoman and four hostages in Paris -- "was probably in Turkey or Syria," and that the pursuit of her "will go on."
Media reports say Boumeddiene arrived in Turkey from Madrid on Jan. 2, stayed at a hotel in Istanbul and went to Syria on Jan. 8. She had a return ticket for Istanbul and Madrid, but did not use it, Xinhua reported.