Spain FM Inspects Worsening Humanitarian Situation in Gaza
TEHRAN (Tasnim) - Spanish Foreign Minister Jose Manuel Garcia-Margallo visited the Gaza Strip on Tuesday and inspected the deteriorating humanitarian situation in the besieged enclave.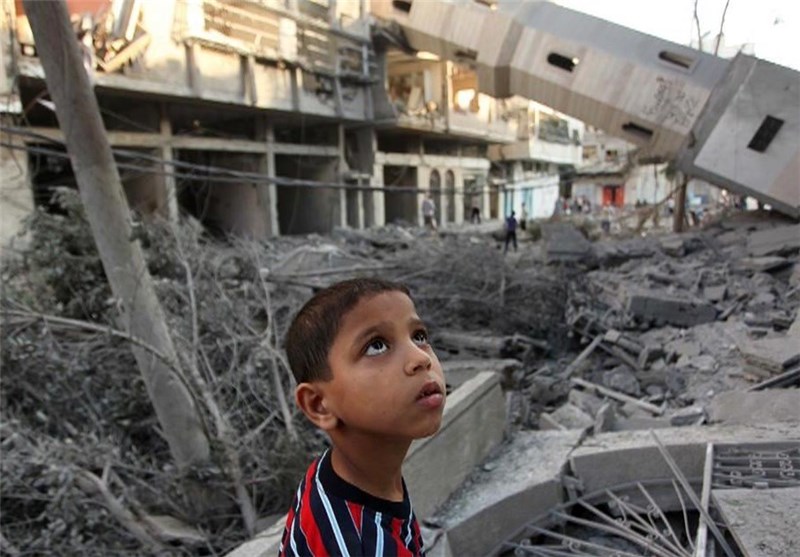 Garcia-Margallo and his high-ranking delegation crossed in Gaza through Erez crossing on border with Israel. They had talks with United Nations officials over the current situation in the territory.
They also visited the areas which were hit during the 50-day large-scale air and ground operation Israel waged on Gaza on July 8 and a UN-run school in Gaza city, which still shelters hundreds of homeless Palestinians, whose houses were destroyed during the Israeli offensive.
"The situation in the Gaza Strip and at this school is dramatic. I heard the families wishing to leave this school soon and go back to the homes and the schoolchildren can come back to their classes," said Garcia-Margallo.
"We heard reports of children who died of the severe cold or were burnt to death due to lighting candles because of electricity shortage," he said.
Garcia-Margallo visited Jordan and the West Bank city of Ramallah on Monday as part of his tour of the region which also includes Israel.
The Spanish diplomat's scheduled meeting with four ministers of the Palestinian unity government from Gaza city was called off due to a demonstration by Hamas employees outside the cabinet building demanding full payment of their salaries.
Earlier on Tuesday, dozens of Hamas movement employees stormed the headquarters of the Palestinian unity government in Gaza city, where a weekly meeting was being held.
They were protesting against the non-payment of their monthly salaries regularly.
A Spanish diplomat, who spoke on condition of anonymity, told Xinhua that the Gaza ministers were stuck at the cabinet building and unable to leave for the scheduled meeting with Garcia-Margallo.