Roadside Bomb Blasts Wound 6 Afghan Soldiers
January, 16, 2015 - 17:27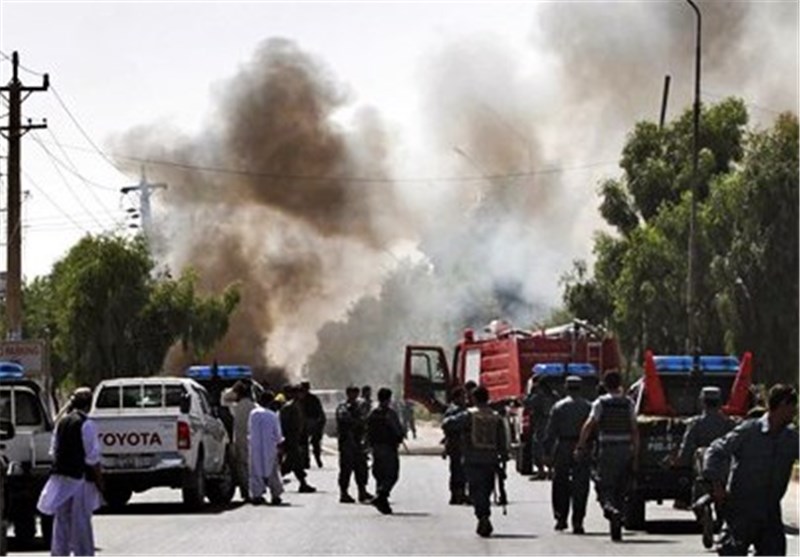 TEHRAN (Tasnim) - Six Afghan security personnel, including three policemen and three national army soldiers, were wounded as two roadside bombs struck police and army vehicles in the western Herat province on Friday, officials said.
In the first incident, which happened in Obe district at around noon, three local police sustained injuries, police said.
"A number of local police were on routine patrol in Deh Gul village of Obe district when a mine planted by militants struck a van, injuring three local police personnel, including their commander Abdul Qadus at noon today," provincial police spokesman Abdul Rauf Ahmadi told Xinhua.
Searches were underway to arrest and bring to justice those behind the attack, he added.
Taliban militants who are largely relying on suicide and roadside bombings have not commented on the blast, Xinhua reported.
The second attack occurred in the restive Shindand district an hour later. Three army soldiers were wounded, General Ziarat Shah Abid said.
"A mine planted by militants struck a vehicle of army personnel in Shindand district at around 1:00 pm local time, injuring three personnel," General Abid told Xinhua.
The explosion happened while the Afghan troops were on their way toward Shindand bazaar, the general added.
He also blamed Taliban militants for the attack. However, the hardline rebels have yet to claim responsibility.
On Thursday, Afghan forces raided a Taliban hideout in Chamtal district of Balkh province with Mazar-e-Sharif as its capital 305 km north of Kabul, killing three armed insurgents and injuring six others, General Abdul Latif said Friday.