Poroshenko Rejected Putin's Artillery Withdrawal Plan: Kremlin
TEHRAN (Tasnim) - Kiev resumed its military assault in eastern Ukraine on Sunday despite receiving a proposal Thursday night from the Russian president that both sides of the conflict withdraw their heavy artillery, Putin's press secretary said.
January, 19, 2015 - 14:18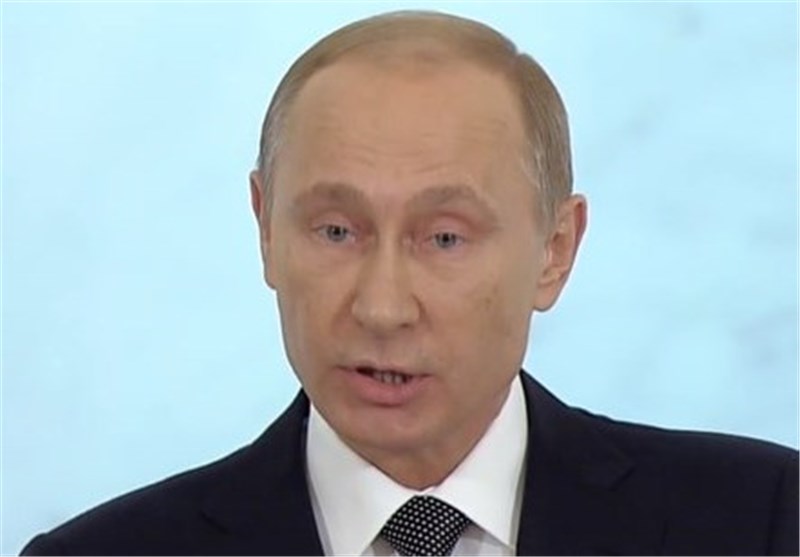 "In recent days, Russia has consistently made efforts to mediate the conflict. In particular, on Thursday night, Russian President Vladimir Putin sent a written message to Ukrainian President Poroshenko, in which both sides of the conflict were offered a concrete plan for removal of heavy artillery. The letter was received by President of Ukraine on Friday morning," president's press secretary, Dmitry Peskov, said as cited by RIA Novosti news agency.
"The latest developments in Ukraine connected with the renewed shelling of populated areas in the Donetsk and Lugansk regions cause grave alarm and put in jeopardy the peace process based on the Minsk memorandum," Putin's letter reads.
Putin suggested the immediate withdrawal of artillery with a caliber more than 10mm to the distance defined by the Minsk agreements.Russia is ready to monitor the fulfillment of these moves jointly with the OSCE, the letter concludes.
However, Peskov stressed, the Ukrainian leader rejected the plan without offering alternatives and "moreover started military actions all over again," resulting in an "absolute degradation of the situation in the southeast of Ukraine."
Russia's Foreign Ministry accused Kiev of using the ceasefire to "regroup its forces, trying to take a course for further escalation of the conflict with a purpose to 'settle' it in a military way."
"We are deeply concerned by the fact that the Ukrainian side continues to increase its military presence in the southeast of the country in violation of the Minsk agreements," the ministry said in a statement.
Ukrainian troops launched a massive assault on militia-held areas on Sunday morning, RT reported.
The order from Kiev came after several days of violent clashes at the ruins of Donetsk International Airport – a scene of constant fighting over the months amid a shaky ceasefire between the Ukrainian army and local militia forces.