Thousands Attend Funeral of Slain Hezbollah Fighters
TEHRAN (Tasnim) - Thousands of Hezbollah supporters marched Monday behind the yellow-draped coffin of one of its most prominent fighters killed the day before in what the group said was an Israeli airstrike in Syria, pumping their fists angrily in the air and chanting, "Death to Israel."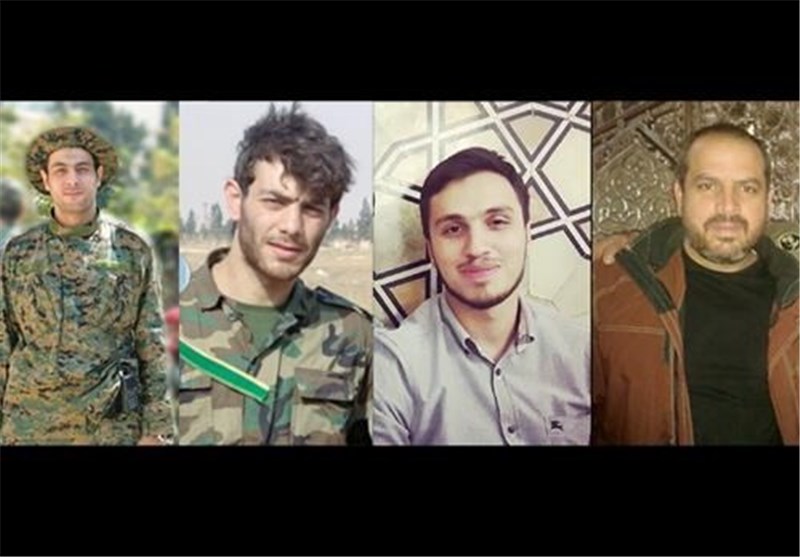 Tehran added to the combustible mix even further, announcing Monday that a senior Iranian general also died in the airstrike in the Golan Heights, along with the six Hezbollah members.
The emotional funeral of Jihad Mughniyeh — the son of Imad Mughniyeh, a top Hezbollah operative assassinated in 2008 in Damascus and one of the six Hezbollah fighters killed Sunday in the Golan — is likely to further ratchet up tensions between the Lebanese Shiite group and its archenemy Israel.
Jihad Mughniyeh is the group's most prominent figure to die so far in Syria since the Shiite militant group joined the conflict next door in 2012, fighting on Assad's side against terrorism. The younger Mughniyeh had been photographed with Hezbollah chief, Sheikh Hassan Nasrallah, and with the powerful Iranian Gen. Ghasem Soleimani, highlighting his standing within the group.
Thousands of people lined the streets of the Shiite-dominated neighborhood of Ghobeiri in southern Beirut as dozens of men in military uniforms waved yellow Hezbollah flags, AP reported.
"They did this to frighten us ... But we say, 'Death to America!'" some shouted as bursts of gunfire rang out.
The deaths of the six Hezbollah fighters elevated tensions between Israel and the powerful Lebanese Shiite movement, which recently boasted of rockets that can hit any part of the Israel.