Iran Standing by Palestinian People: Parliament Speaker
January, 20, 2015 - 10:56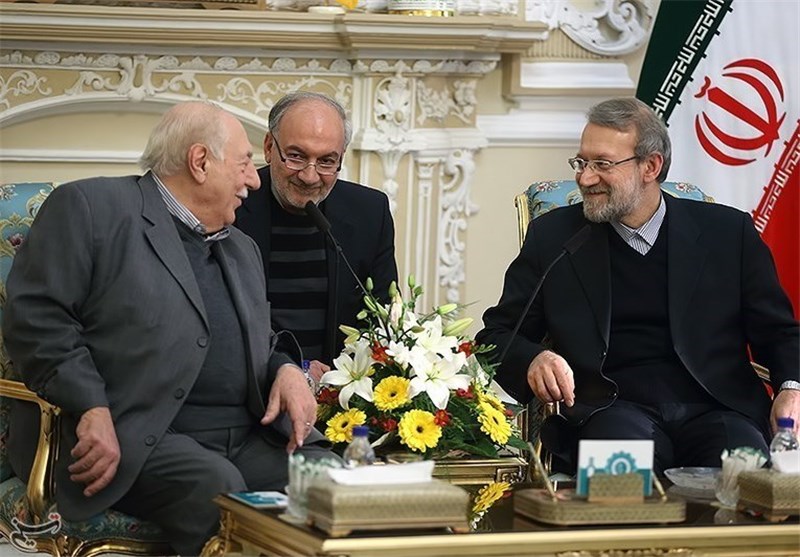 TEHRAN (Tasnim) – Iran's parliament speaker reaffirmed the country's strong commitment to supporting the Palestinian nation in the face of the Israeli regime's crimes.
"The Islamic Republic of Iran's policy is standing by the Palestinian people and supporting them against the bullying and evil acts committed by the Quds occupying regime (Israel)," Ali Larijani said in a meeting with leader of Popular Front for the Liberation of Palestine–General Command (PFLP-GC), Ahmed Jibril, held in Tehran on Monday.
Larijani also emphasized that the Palestinian groups need to "strengthen solidarity and unity" vis-à-vis the Israeli regime and its Western supporters.
The visiting Palestinian figure, for his part, praised Iran for its unwavering support for the Palestinian cause and efforts for liberation of the holy city of al-Quds.
"The oppressed Palestinian nation will never forget Iran's assistance and will be always grateful to you (the Iranian nation)," Jibril added.