Israel's Demise Looming, IRGC Commander Says
January, 20, 2015 - 16:59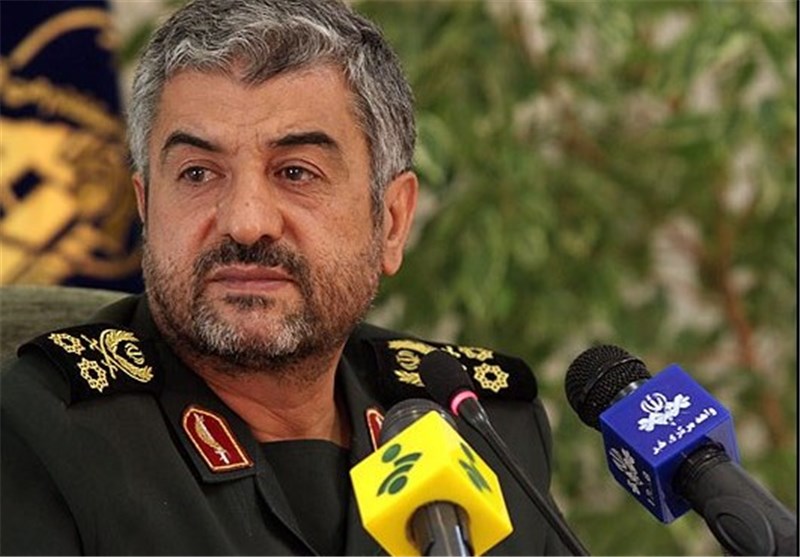 TEHRAN (Tasnim) – Commander of the Islamic Revolution Guards Corps Major General Mohammad Ali Jafari vowed on Tuesday that "devastating thunderbolts" will strike Israel following its recent attack in Syria that killed a number of Hezbollah forces and an IRGC general.
Major General Jafari issued a statement on Tuesday after martyrdom of top IRGC officer, Brigadier General Mohammad Ali Allahdadi, who was killed in an Israeli attack during an advisory mission in Syria's southwestern region of Quneitra.
The IRGC commander said the offensive marked the beginning of "imminent collapse" of the Zionist regime of Israel.
"Zionists should await our devastating thunderbolts. They have already witnessed our wrath," Major General Jafari noted.
The commander also made a reference to the supports the IRGC has provided for Lebanon and Palestine during Israeli wars in the past, pledging that his forces will keep supporting the Muslim fighters in the region until the ultimate collapse of Israel.
He noted that the combination of the martyrs in the recent Israeli attack reveals that "the Islamic Revolution has gone beyond the geographical borders" and the "united Islamic front" has been shaped.
The statement came after a military helicopter gunship operated by the Israeli army fired two missiles into Amal Farms in the strategic southwestern city of Quneitra, situated some 60 kilometers (37 miles) south of the Syrian capital, Damascus, on Sunday.
Later, Hezbollah announced that Jihad Mughniyeh, the son of Hezbollah's slain top military commander, Imad Mughniyeh, and a field commander were killed in the attack.
Meanwhile, Iran cofirmed that an IRGC commander was also killed in the attack.
Hezbollah has been involved in the Syrian government's battle against the ISIL terrorists since 2012, in an effort to prevent violence spillover into Lebanon.
The Tel Aviv regime has carried out several airstrikes in Syria since the start of the nearly four-year-old foreign-backed militancy there. The Zionist regime is also blamed for backing the insurgents fighting against the Syrian government.