Iran Assures Syria of Continued Advisory Aid
TEHRAN (Tasnim) – A high-ranking Iranian commander pledged on Wednesday that the country will keep providing Syria with the advisory assistance to help restore security in the crisis-hit country.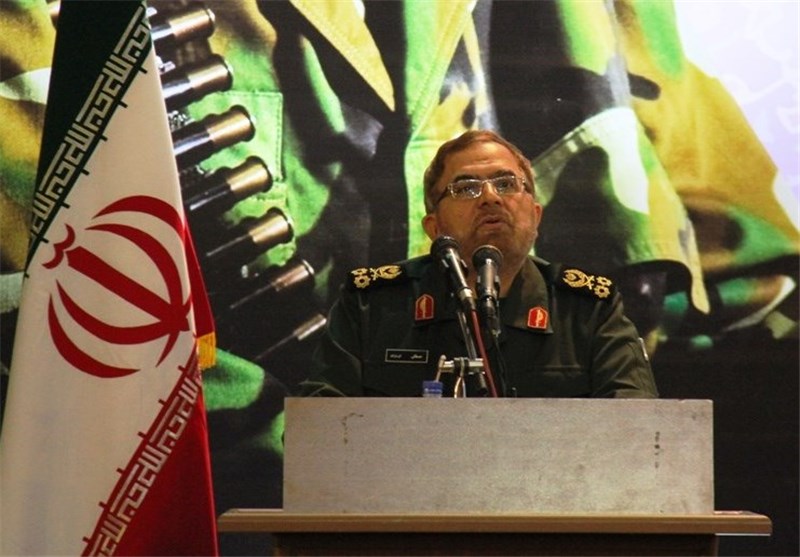 "The Islamic Republic of Iran will continue offering advisory assistance to the Syrian government and nation for the establishment of security," Deputy Chief of Staff of the Iranian Armed Forces Brigadier General Mostafa Izadi said on Wednesday.
He made the comments on the sidelines of the funeral procession of Brigadier General Mohammad Ali Allahdadi, an IRGC officer who was killed during an advisory mission in Syria.
Six Hezbollah members plus the Iranian commander were killed in the strike launched by an Israeli gunship helicopter near Syria's southwestern city of Quneitra on Sunday.
Asked about Iran's possible reaction to the Israeli offensive, Brigadier General Izadi said like the past, the Islamic Republic will keep giving "intellectual and advisory assistance" to the Muslim fighters.
Hezbollah has been involved in the Syrian government's battle against the ISIL terrorists since 2012, in an effort to prevent violence spillover into Lebanon.
The Tel Aviv regime has carried out several airstrikes in Syria since the start of the nearly four-year-old foreign-backed militancy there. The Zionist regime is also blamed for backing the insurgents fighting against the Syrian government.