Zionists' Insane Move Shows Their Desperation: Iranian FM
TEHRAN (Tasnim) – Iran's Foreign Minister Mohammad Javad Zarif described the Zionist regime's recent attack on Golan Heights as an act of desperation.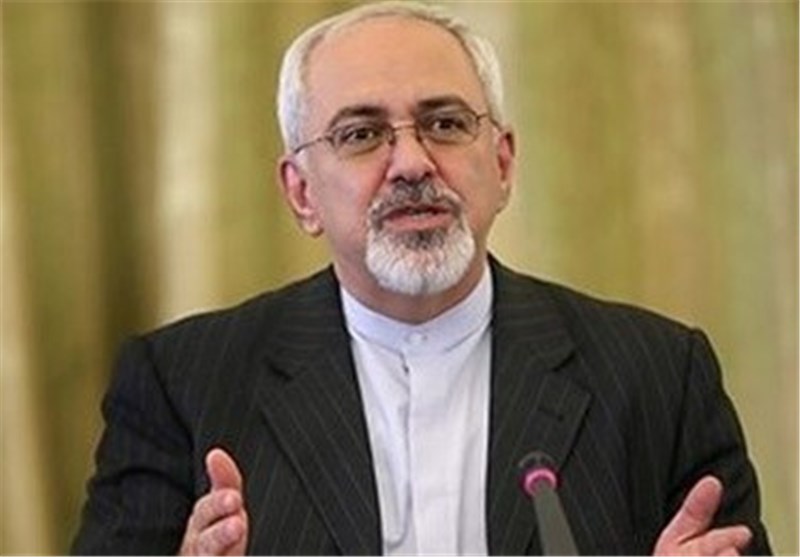 In a message of condolences on the martyrdom of an Iranian commander and a number of Hezbollah members in the attack, Zairf described the strike as a crazy move "that indicates the frustration of the occupiers in the face of regional nations' resistance".
He added that it also proves the Zionist regime's shared objectives with Takfiri terrorists.
Zarif also extended his condolences over the martyrdom of Hezbollah members and the Iranian commander to Leader of the Islamic Revolution Ayatollah Seyyed Ali Khamenei and the martyrs' families.
On Sunday, an Israeli military helicopter fired two missiles into Amal Farms in the strategic southwestern city of Quneitra, close to line separating the Syrian part of the Golan Heights from the Israeli-occupied sector. Six members of Lebanon's Hezbollah resistance movement and an IRGC commander were killed in the operation.
Hezbollah has been involved in the Syrian government's battle against the ISIL terrorists since 2012, in an effort to prevent violence spillover into Lebanon.
The Tel Aviv regime has carried out several airstrikes in Syria since the start of the nearly four-year-old foreign-backed militancy there. The Zionist regime is also blamed for backing the insurgents fighting against the Syrian government.