Turkey Ex-President Presses Erdogan for More Democracy
TEHRAN (Tasnim) – Turkey's ex-president Abdullah Gul has broken a months-long silence to call for greater democracy, in an apparent message to his strongman successor Recep Tayyip Erdogan, a report said Friday.
January, 23, 2015 - 17:58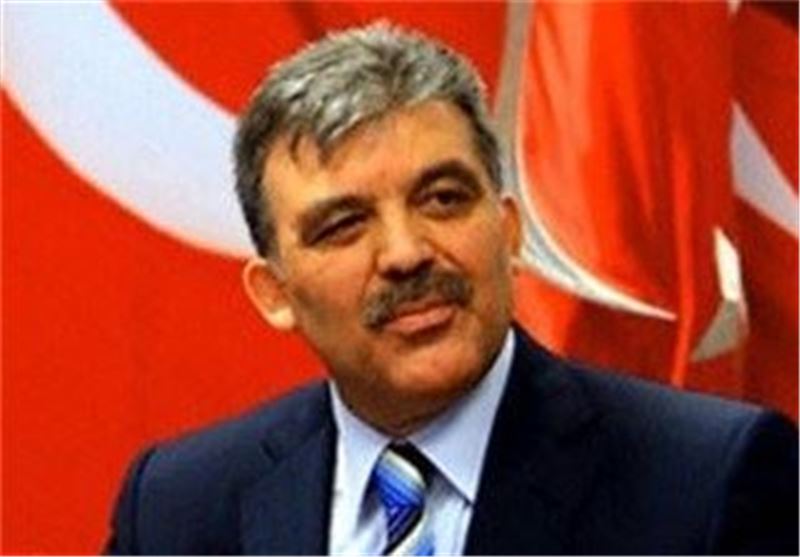 Gul -- who had not spoken about politics since he handed over the presidency to Erdogan in August -- also suggested Turkish leaders should adopt a less confrontational style in politics.
"There are enormous threats ahead of us, numerous threats against Turkey. The only way out is to raise the standards of democracy," Gul told a meeting of former lawmakers in Istanbul, the Hurriyet daily reported.
"We have come a long way in democracy, most of the restrictions were lifted... But we need to raise the standards a bit more."
"We need to expand opportunities for democracy, human rights and the rule of law," he added.
Gul and Erdogan co-founded the ruling Justice and Development Party (AKP) but their alliance has frayed because of differences over such controversial issues as bans on social media sites and the government's handling of mass street demonstrations in 2013.
Gul had kept a low profile since leaving office, having the door slammed shut on his chances of becoming premier in what many saw as ruthless humiliation by his enemies in the AKP.
But there has even been speculation that Gul might join a new political movement or make a comeback as party leader if the current team fails, AFP reported.
His comments came amid doubts over party unity ahead of key legislative elections in June in the tight-knit AKP.
Scores of lawmakers from the AKP, which has a comfortable majority in parliament, defied their party line on Tuesday in a key vote on whether to send to trial four former ex-ministers accused in a 2013 graft investigation.
Gul said the politicians should understand that "having a majority in parliament does not mean political stability."
"We shouldn't use up our energy on endless fights," he said.
Turkey is set to hold parliamentary elections in June, with the AKP aiming for a thumping majority to change the constitution and boost Erdogan's presidential powers.
Gul said parliament's role should also be strengthened if the constitution is changed. "Every regime has its rules," he said.
Gul performed a largely ceremonial role during his seven-year term as president, in contrast to Erdogan who has rushed to emphasize he is the country's number one in all areas of policy.