New Saudi King Pledges Continuity
TEHRAN (Tasnim) - Saudi Arabia's King Salman bin Abdulaziz pledged continuity and moved to cement his hold on power, shortly after becoming the new king following the death of his half-brother King Abdullah bin Abdulaziz.
January, 24, 2015 - 10:43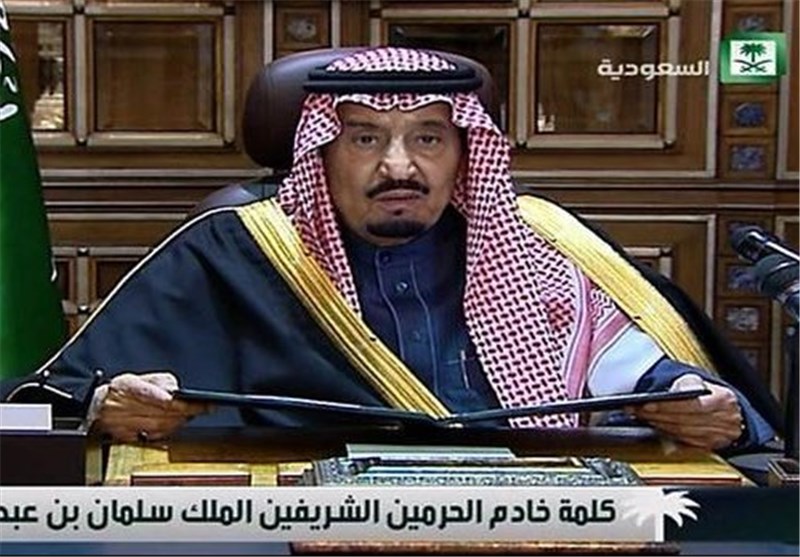 King Abdullah died early on Friday aged about 90. He was later buried in an unmarked grave in keeping with local religious traditions.
In his first public statement since taking over as the new monarch, King Salman, 79, vowed to "remain, with God's strength, attached to the straight path that this state has walked since its establishment".
He called for "unity and solidarity" among Muslims and vowed to work in "the defence of the causes of our nation".
Moving to clear any uncertainty over the transition to the next generation, he named his nephew, Interior Minister Prince Mohammed bin Nayef, 55, as second in line to the throne behind Crown Prince Moqren, 69.
That helps to solidify control by his Sudayri branch of the royal family.
King Salman also appointed one of his own sons, Prince Mohammed, as defence minister of the world's top oil exporter and the spiritual home of Islam, Al Jazeera reported.
World leaders praised Abdullah as a key mediator between Muslims and the West, but campaigners criticised his human rights record and urged Salman to do more to protect freedom of speech and women's rights.