Larijani Highlights Expansion of Iran-Georgia Economic Ties
TEHRAN (Tasnim) – Speaker of Iran's Parliament Ali Larijani said on Saturday that Iran and Georgia can expand their bilateral economic cooperation as they enjoy age-old ties.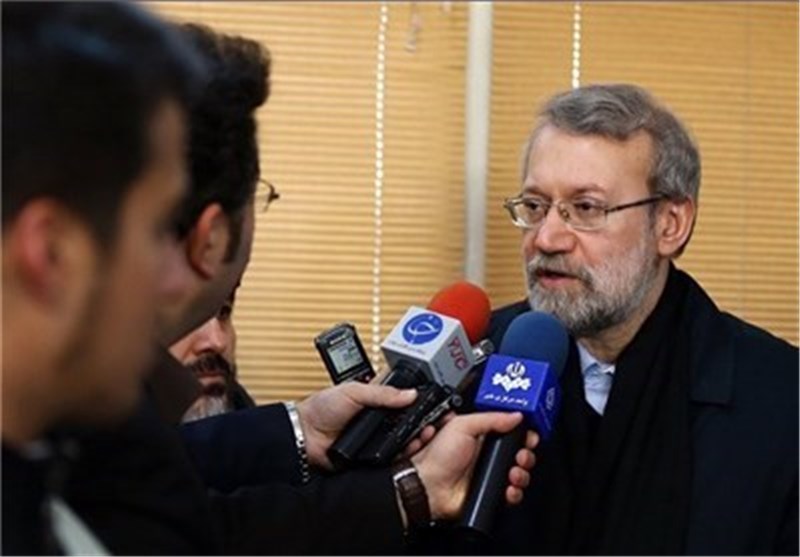 After a meeting with the visiting Georgian counterpart here in Tehran, Larijani told reporters that the two sides explored avenues for expanding the present $200 million annual trade turnover.
The Iranian official further noted that he had "very good" negotiations with the Georgian delegation on the expansion of bilateral ties.
During the meeting, the two sides discussed the ways to boost their cooperation in diverse areas including energy sector, industry, and tourism, Larijani stressed.
"Major regional developments, the issue of terrorism in particular, were also discussed during the meeting," he said, adding that the two sides conferred on countering terrorism.
Heading a high-ranking delegation, Usupashvili is in Tehran at the invitation of his Iranian counterpart.
Earlier on October, a delegation from the Iranian parliament visited Tbilisi to hold talks with Georgian officials on a whole range of issues, including ways to promote bilateral ties in diverse areas.
During its 7-day trip to Georgia, the delegation met with the country's senior officials and discussed ways to deepen ties in all areas, including in the spheres of economy, politics, tourism and agriculture.