President Rouhani: Israeli Occupation Root Cause of Regional Problems
TEHRAN (Tasnim) - Iranian President Hassan Rouhani said the occupation of the Palestinian territories by the Israeli regime is the root cause of the problems in the Middle East region.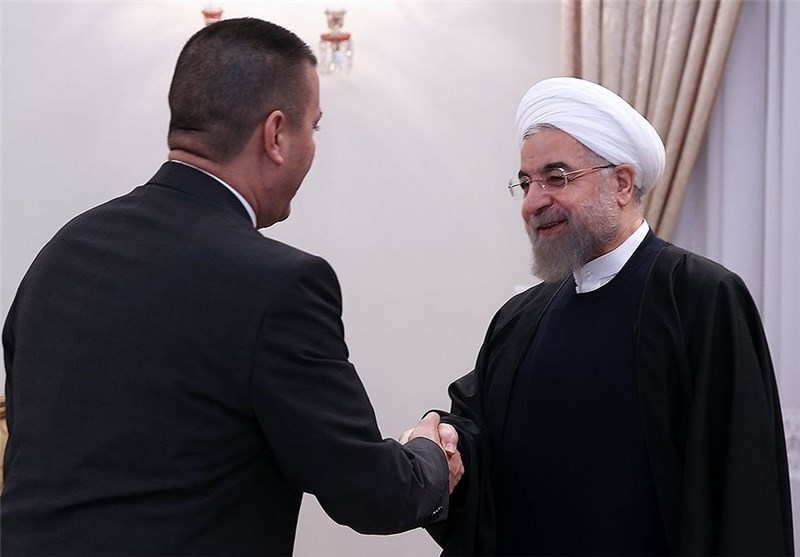 Today, the world's public opinion does not tolerate the tyranny and aggression of the Zionist regime of Israel and condemns it, Rouhani said during a meeting with Jordan's new ambassador to Tehran, Abdullah Sulaiman Abdullah Abu Romman, on Monday.
"The fate of the Palestinian nation and al-Aqsa mosque, as the Muslims' first Qibla, is of great importance to the whole Muslim world," he said.
Rouhani added that gradual occupation of al-Quds (Jerusalem) and the expulsion of Palestinians from their homeland has disturbed the conscience of all Muslims and it is unacceptable that the city remains under occupation.
Elsewhere in his remarks, president Rouhani pointed to the proximity of Jordan to the Palestinian territories, Syria and Iraq and said that the Islamic Republic of Iran is determined to establish security in the Middle East and resolve the issue of Palestine.
As regards Tehran-Amman relations, he emphasized that Iran is seeking to boost mutual cooperation between the two countries in economic, cultural and political fields.
The new ambassador, for his part, said that Jordan sees the Islamic Republic as an influential country in the region and pledged efforts to boost mutual cooperation.