Bahrain's Lead Opposition Party Call for 2-Day Boycott
TEHRAN (Tasnim) - Bahrain's al-Wefaq National Islamic Society called for a two-day economic boycott in protest of the trial of its detained leader, Sheikh Ali Salman.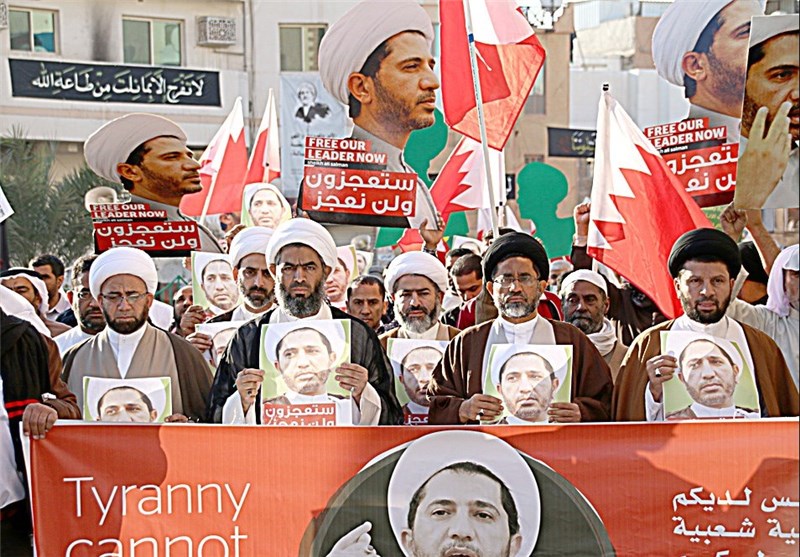 The lead opposition party's boycott is set for Tuesday night and shall encompass all private and government transactions.
The party secretary-general's trial is scheduled on Wednesday.
On January 19, prosecutors charged Salman with attempting to overthrow the regime and sent him to trial despite international calls for his release. The opposition has rejected the allegations.
Salman was arrested on December 28 after Manama accused him of seeking regime change and collaborating with foreign powers, charges that Salman and his party have vehemently denied, Press TV reported.
The opposition leader is also accused of inciting hatred and disobedience in his public statement. The prosecutor has also claimed that Salman has confessed under questioning to be engaged in some anti-government plots.
Salman's arrest has triggered massive condemnation inside and outside the monarchy, with leaders, governments and international organizations across the world calling for his immediate release.
Also on Monday, anti-government demonstrations continued in several towns across the tiny Persian Gulf kingdom against Salman's detention, with protesters chanting slogans against the ruling Al Khalifa family.
Police used tear gas to disperse the protesters who gathered in Sheikh Salman's hometown Bilad al-Qadeem on the outskirts of the capital Manama.
The angry demonstrators stressed that Salman's detention would not stop them from demanding their rights. They also called for the downfall of the unelected regime in Manama.
Bahrain, a close ally of the United States in the region, has been witnessing almost daily protests against the ruling Al Khalifa dynasty since early 2011.