Cleric Urges Iranian Diplomats' Vigilance in Nuclear Talks
February, 20, 2015 - 18:37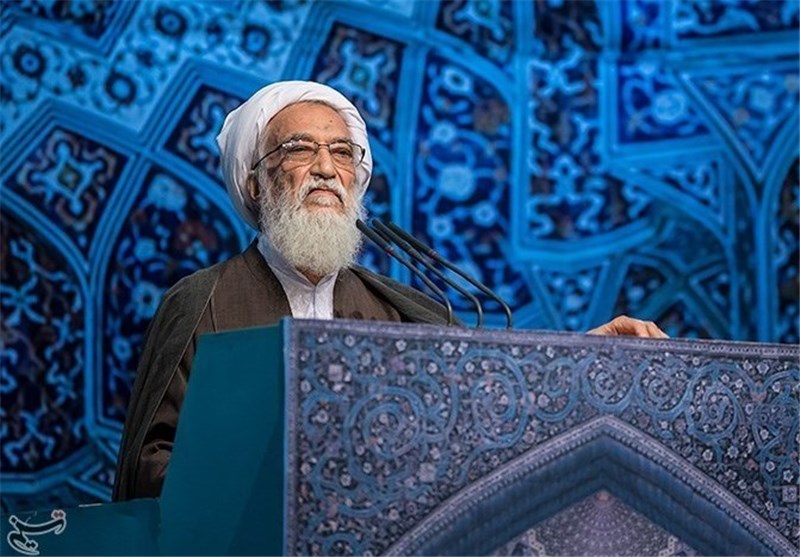 TEHRAN (Tasnim) – A top Iranian cleric called on the country's team of nuclear negotiators to proceed with extreme caution in talks with major world powers, warning that the West have already proved unreliable when it comes to honoring commitments.
Addressing a huge gathering of worshippers in Tehran on Friday, Ayatollah Mohammad Ali Movahedi Kermani emphasized the need for increased vigilance in the nuclear negotiations with the six major world powers.
He called on the Iranian nuclear negotiators to learn lessons from the past and use the experience in handling the talks with the Group 5+1 (Russia, China, the US, Britain, France and Germany).
Tehran's provisional Friday prayers leader said Iran's experience of the previous nuclear negotiations indicate that there is no hope for Europe to do anything.
Back in 2003, Iran voluntarily suspended uranium enrichment as a trust-building measure for two years under the Iran-EU Agreement. But the deal collapsed in August 2005. Iran resumed enrichment afterwards, arguing the suspension was totally a voluntary measure which did not oblige Tehran to stick to it forever.
Iran and the Group 5+1 (also known as P5+1 and E3+3) are now in talks to hammer out a final agreement to end more than a decade of impasse over Tehran's nuclear energy program.
Supreme Leader of the Islamic Revolution Ayatollah Seyed Ali Khamenei has also warned about enemies' continued hostility towards the Islamic Republic, and called on the country's officials to avoid neglecting enemies' animosity.
"So long as the Islamic Establishment and the Iranian nation remain committed to the principles of Islam, the (Islamic) Revolution and (the country's) independence, the enemies will not relinquish their hostility. Hence, the enemy should not be neglected," Ayatollah Khamenei said in March 2014.