Leader: Imports, Contraband Inflicting Damage on Iran's Economy
February, 23, 2015 - 12:21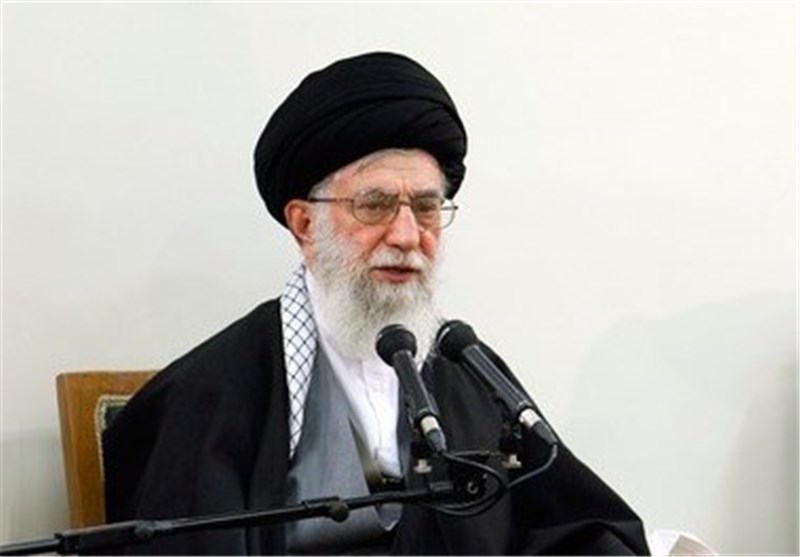 TEHRAN (Tasnim) – Supreme Leader of the Islamic Revolution Ayatollah Seyed Ali Khamenei warned of the detrimental effects of imported and smuggled goods on Iran's economy, stressing the need for measures to make the homegrown products a priority.
Back on January 26, Ayatollah Khamenei had a meeting with a group of officials tasked with commemorating the national Engineers' Day, which falls on February 24.
The comments in that meeting, which were made public on Monday, indicate the Supreme Leader's great concern for the country's economy and the negative effects of uncontrolled imports on it.
"Today, the pressure of imports is crippling the country, and there are very peculiar figures for the amount of flow of contraband into the country," the Leader had announced.
Imam Khamenei, however, had made it clear that allowing huge imports is no way a logical justification for the fight against commodity smuggling and for earning profit through customs.
The Leader had also called for measures to prevent the imported goods from undermining the indigenous products manufactured by the talented, skillful and genius local youth.
In February 2014, Ayatollah Khamenei in a proclamation outlined a series of general policies to boost the country's economy and lower its vulnerabilities.
In a speech in March 2014, the Leader described Resistance Economy as a dynamic and long-term strategy that can help Iran realize its economic objectives.
"Resistance economy is not just for the present circumstances; rather it is a long-term solution for the country's economy and for achieving the lofty economic goals of the Islamic establishment," Ayatollah Khamenei said at the time.