US-Venezuela Diplomacy Row Deepens over Embassy Staffing
TEHRAN (Tasnim) - The United States said on Tuesday it would respond through diplomatic channels to Venezuela's demand for a cut in US Embassy staff in Caracas, but added that Caracas had drastically underestimated its own diplomatic presence in the United States.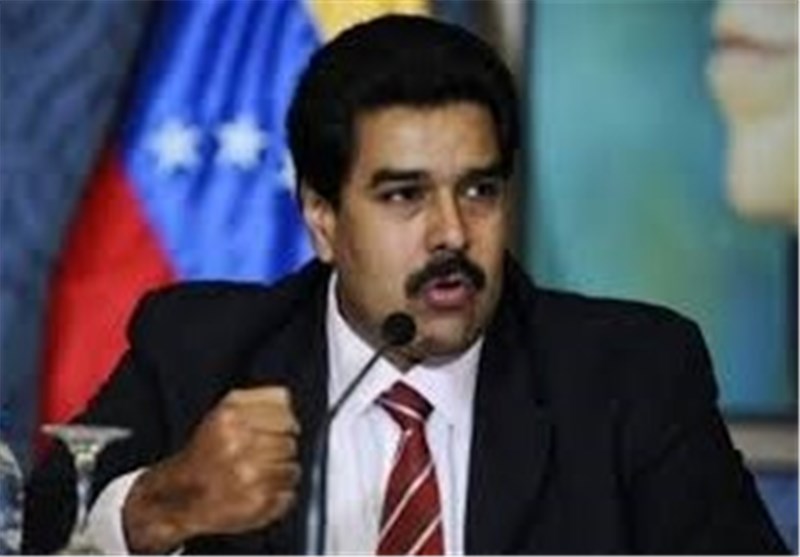 Venezuela on Monday ordered the US Embassy in Caracas to come up with a plan within 15 days to reduce staff to 17 from 100 amid the worst diplomatic flare-up between the two ideological foes since socialist President Nicolas Maduro was elected in 2013.
Maduro said there were 17 staffers at his country's embassy in Washington, a figure disputed by the United States during a brief meeting on Monday between Venezuelan Foreign Minister Delcy Rodriguez and US Charge d'Affaires Lee McClenny, Reuters reported.
During the meeting, "we noted that the numbers the Venezuelan government has offered regarding its mission in the United States dramatically understate the number of Venezuelan diplomats in the United States," State Department spokeswoman Marie Harf said.
"We will respond to the Venezuelan government via diplomatic channels after due consideration of their request," Harf said, declining to say how many Venezuelan diplomats there were in the United States.
In addition to its embassy, Venezuela has eight consulates in the United States, as well as missions at the United Nations and Organization of American States, Harf said.
Venezuela had argued publicly and privately that the United States was trying to undermine the Maduro government, Harf added, a charge Washington has dismissed as "completely baseless."