Iranian Judiciary Chief Terms Netanyahu Speech "TV show"
TEHRAN (Tasnim) – Iran's Judiciary Chief Ayatollah Sadeq Amoli Larijani denounced Israeli Prime Minister Benjamin Netanyahu's speech to a joint session of the US Congress as "a TV show", saying that it contained nothing new.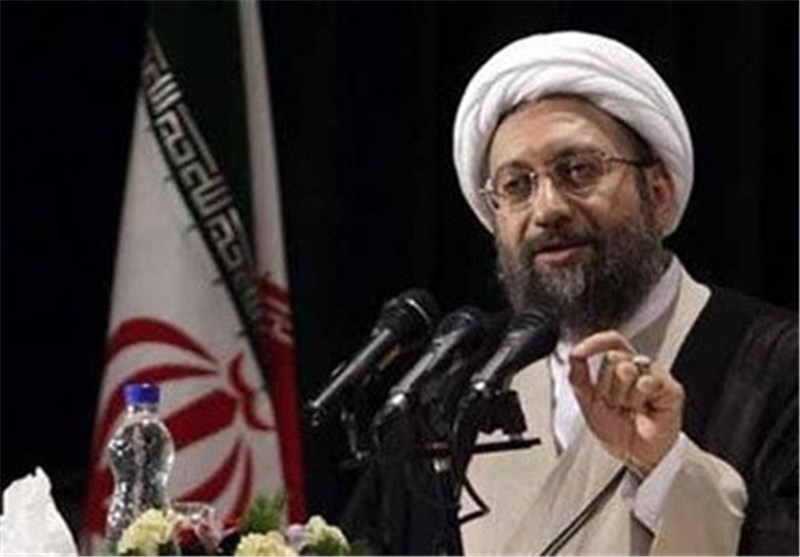 Speaking in a meeting with high-ranking officials at the Iranian judiciary on Wednesday, Ayatollah Amoli Larijani said even the president of the United States, who is a staunch ally of the Israeli regime, has described the recent remarks by Netanyahu as repetitive.
"Of course, this person (Netanyahu) has made every effort to provoke countries against Iran and spread Iranophobia in the world, which is not something new and has continued for years," he noted.
Shortly after Netanyahu ranted against the ongoing Iran nuclear talks, President Barack Obama told reports on Tuesday that Netanyahu "did not offer any viable alternative."
"I am not focused in the politics of this, I am not focused on the theatre," Obama said. "As far as I can tell, there was nothing new."
"We don't yet have a deal. But if we are successful, this will be the best deal possible with Iran," he said.
Obama also said that he did not watch Netanyahu's speech on television.